10 questions for Manchester United and Erik ten Hag ahead of the FA Cup final
Manchester United take on Manchester City this weekend in the FA Cup final looking for double success.
There is plenty of talk, rightly, about Manchester United needing to beat Manchester City to stop Pep Guardiola's side winning the treble.
Alongside this, Manchester United can double this season's domestic success, with the Carabao Cup already secured.
Ahead of Saturday's FA Cup final showdown, there are several questions for Erik ten Hag…
READ: Confirmed Manchester United transfers in, out, loans, releases, youth for 2023/24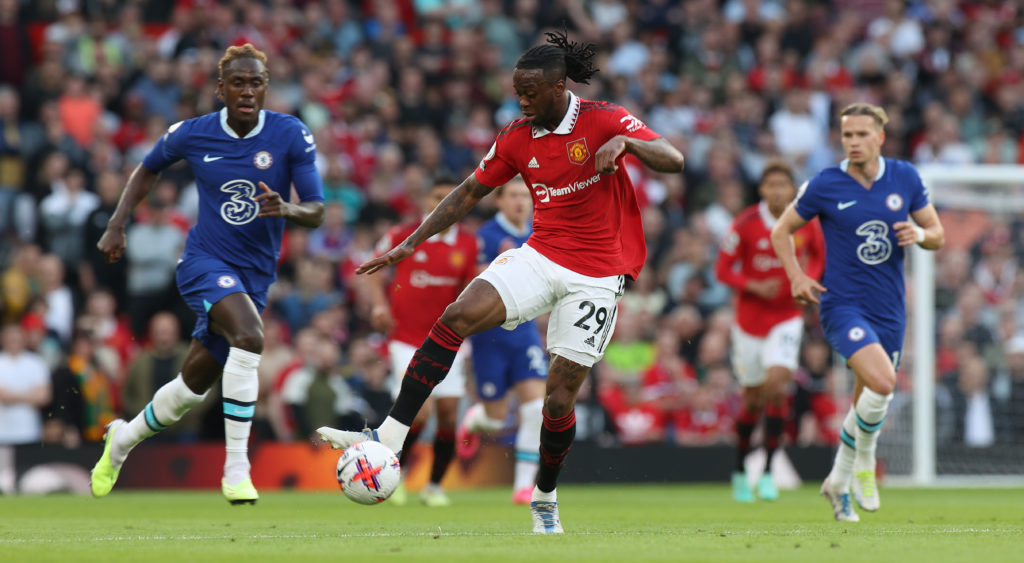 FA Cup final questions
Who starts at right-back?
One of the big decisions facing the boss is the dilemma at right-back. Aaron Wan-Bissaka has made 30 appearances this season and Diogo Dalot a total of 39.
Dalot started the Carabao Cup final before being replaced at half-time with Wan-Bissaka. At a guess, we predict Wan-Bissaka will start against City.
Who starts at centre-back?
In recent games, Raphael Varane has started alongside Victor Lindelof. This is the most likely pairing we will see Manchester United go with at Wembley.
However, Luke Shaw started alongside Varane at Old Trafford and the pair successfully shut down Erling Haaland. Could Ten Hag be tempted to repeat this, as harsh as it would be on Lindelof? Harry Maguire is a mere afterthought.
If not Shaw, who starts at left-back?
A knock-on effect of Shaw possibly being used at centre-back is a decision needing to be made at left-back. It could be either of Tyrell Malacia or Diogo Dalot.
Christian Eriksen or Fred or both?
Fred started alongside Casemiro in the final against Newcastle, very successfully. In recent weeks, Christian Eriksen has had the nod, before Fred made a case against Fulham last weekend.
It could actually be both. In the win over City at Old Trafford, both players started with Casemiro, with Bruno Fernandes out on the right. Scott McTominay is another option.
The one big fitness question ahead of the final. Erik ten Hag said last week Antony would be fit, although he was pictured on crutches as a precaution.
Even if he is passed fit to play after his ankle injury, how fit is he really? Is he in contention to start, or at best, utilised as a substitute?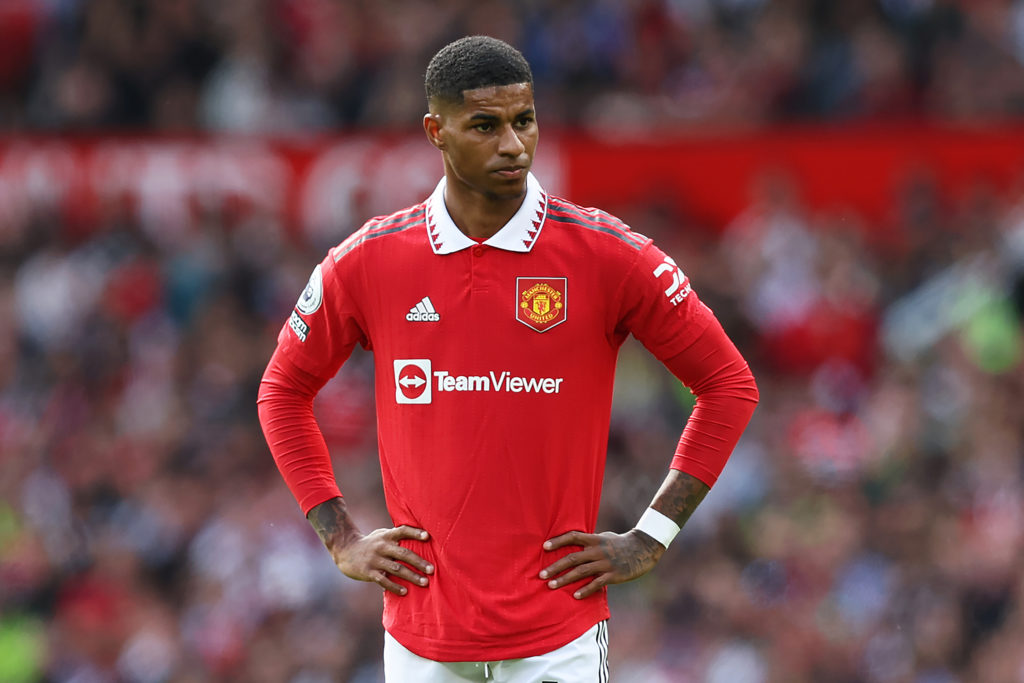 Who should start up front?
Antony Martial is injured and has been ruled out. This presents a dilemma. Options include playing Marcus Rashford as a striker, which creates opportunity to squeeze in both Fred and Chrisian Eriksen into the starting XI. Antony's fitness may also have some bearing on this.
Another alternative is to start Wout Weghorst, which worked at Wembley previously against Newcastle in the Carabao Cup final.
Will Jadon Sancho seize the moment?
A lot has been said about Jadon Sancho's lukewarm first two seasons at Manchester United. He has been coming into form recently, ending strongly over the past two games.
He is going up against his former club at Wembley this weekend, and has the perfect opportunity to prove a point to Pep Guardiola, and his critics. A match winning performance would turn everything around for Sancho.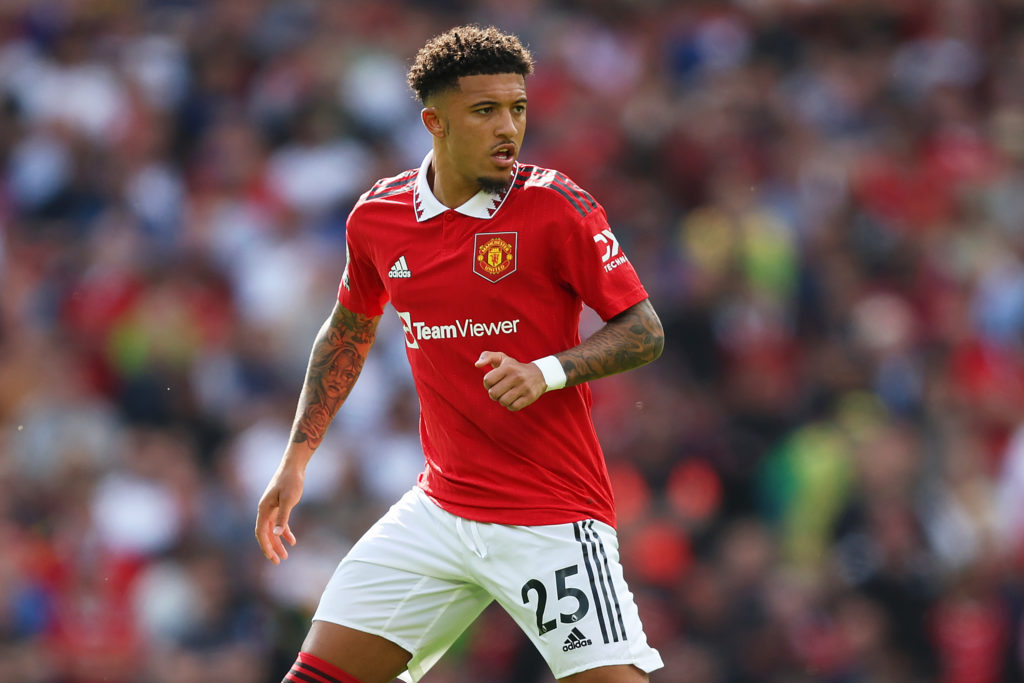 How many are playing their final game?
This will be the final Manchester United game for many players, whether they are selected or not. Harry Maguire, Fred, Scott McTominay are among those linked with exits, while Wout Weghorst's loan will come to an end.
The final will be an emotional occasion for these players, win or lose, and it's possible one or two could save their careers at the club if they pop up with a winner.
Can big-game Wout Weghorst step up?
Wout Weghorst tends to deliver when the stars shine brightest. Think back to his two goals for Netherlands against Argentina at the World Cup.
He provided an assist in the Carabao Cup final and did score in the semi. His mind-games also helped United win the shootout against Brighton in the FA Cup semi-final. Always high on effort, a lack of strikers means Weghorst should see action at some stage. Does he have one big moment up his sleeve?
Hopefully this is a question Manchester United have to worry about. Recently in the Carabao Cup final, Bruno Fernandes shared the trophy lift with non-starter Harry Maguire.
This time might Maguire step aside for captain for the day Fernandes to lift the FA Cup on his own, or will they share it again?
Related Topics
Have something to tell us about this article?
Let us know
Video MAN UTD vs MAN CITY FA CUP PREVIEW! TEN HAG's BIGGEST TEST!