5 times Victoria Beckham twinned with mini-me Harper Beckham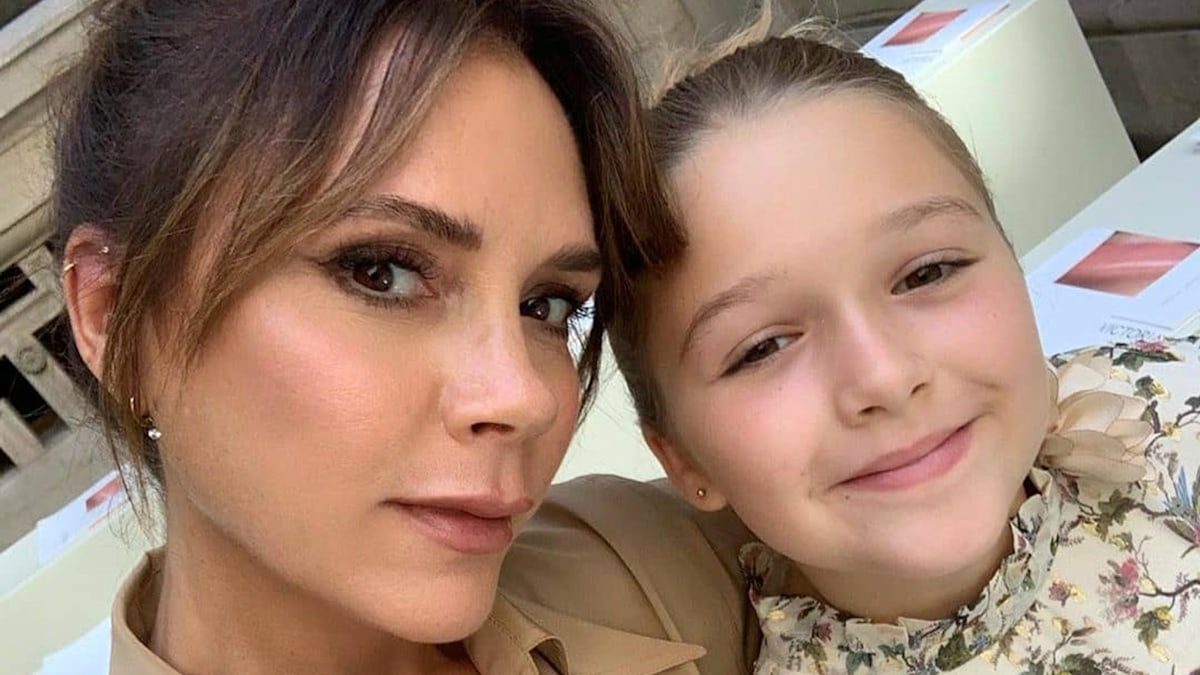 It's not every day you get to access Victoria Beckham's wardrobe and wear whatever you want from her luxe designer collection – unless you're her mini-me daughter Harper Seven, that is. 
Victoria and David Beckham's 11-year-old daughter is the youngest of the Beckham family, but her age certainly isn't a match for her unrivalled sense of style. Despite only being a tween, Harper has sported some seriously cute sartorial moments in the past, and has even bagged herself a seat in the front row of several Fashion Week shows through the years. Jealous, much?
There's no denying that Harper is a carbon copy of her former Spice Girl mum, Victoria. With her own fleet of luxe handbags, access to items from her mum's eponymous fashion label and the influence of her famous brothers, Harper is easily one of the best-dressed celebrity children. 
Ms Beckham often coordinates her outfits with her mini style muse. From silk and lace dresses designed by VB herself, to designer denim and Spice Girls-inspired outfits, Harper's fashionista status is only going to get better as she grows up!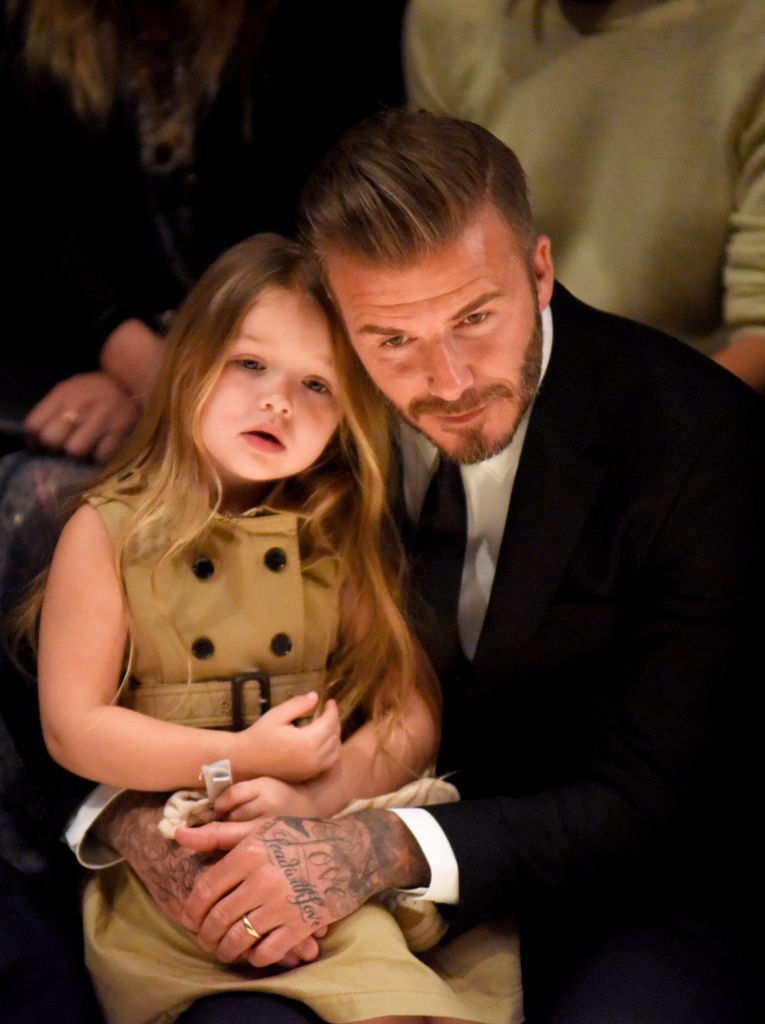 Nothing delights style fans more than when Victoria twins with her trendy tween. Take a look at all the times Victoria and Harper were style sisters in matching outfits…
Victoria and Harper in citrus tones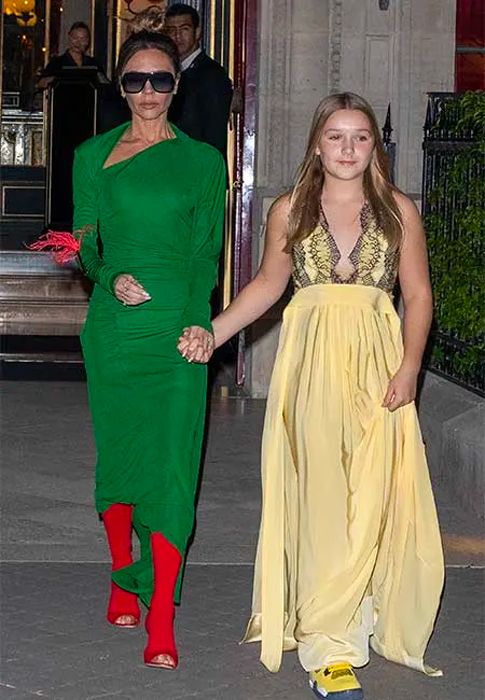 Harper and Victoria twinned in citrus tones at Paris Fashion Week
If there was ever a reason to add citrus tones to your wardrobe this summer, Victoria and Harper called it first. The stylish mother-daughter duo were seen looking ultra-glamorous on a night out in Paris wearing coordinating lemon and lime-inspired outfits.
Victoria and Harper in monochrome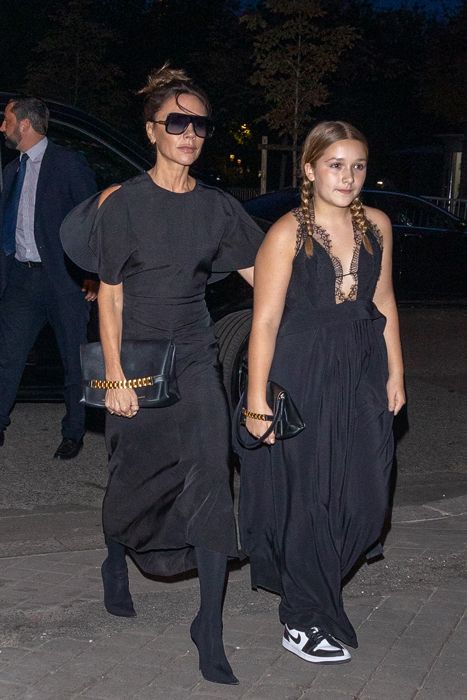 Harper Beckham channeled her mum's sartorial elegance in her own designer label
VB and her mini style twin rocked all-black ensembles as they stepped out for another soirée in Paris last year. Harper's dress featured a detailed web-like bodice crafted from delicate black lace and a halterneck fit, boosting the 11-year-old's sartorial status to a whole new level of fun.
Victoria and Harper in pink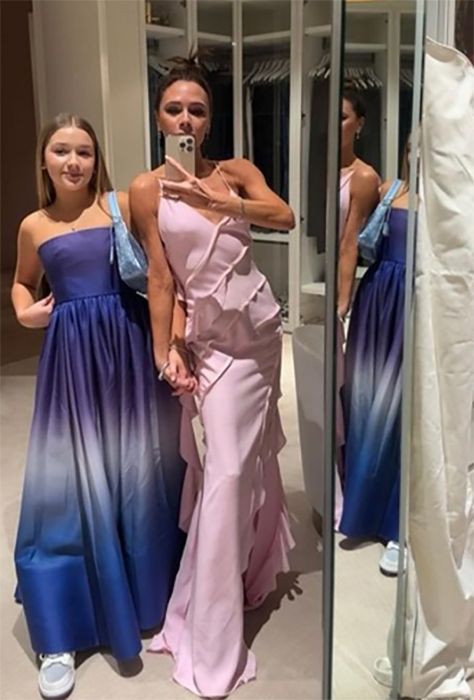 Victoria and Harper were style sisters in similar pastel dresses
VB and her youngest looked runway ready as they posed in the mirror of a luxe Miami hotel. Harper looked angelic in a strapless waterfall gown in lilac tones, as Victoria sported a dreamy ruffled dress in pink.
Victoria and Harper rock power suits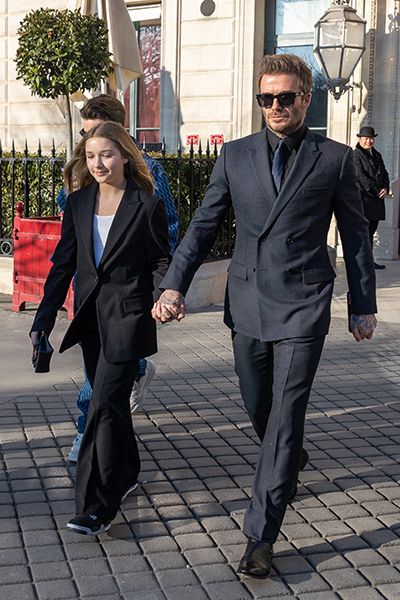 Harper looked super chic in a black suit at PFW
We couldn't get over the moment Harper stepped out in a monochrome power suit beside her dad David as they headed to Victoria's Fashion Week show. 
Suits are a staple in Victoria's wardrobe and have become synonymous with her glamorous clothing line – so it's no surprise Harper wanted to copy her mum's fashionable flair!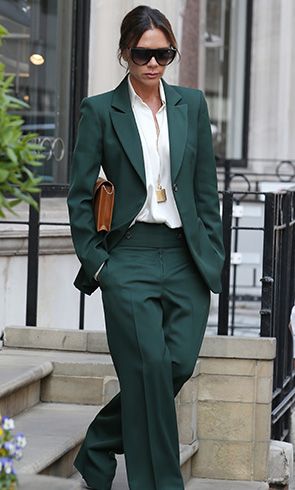 Victoria Beckham is no stranger to a suit moment
Victoria and Harper in jeans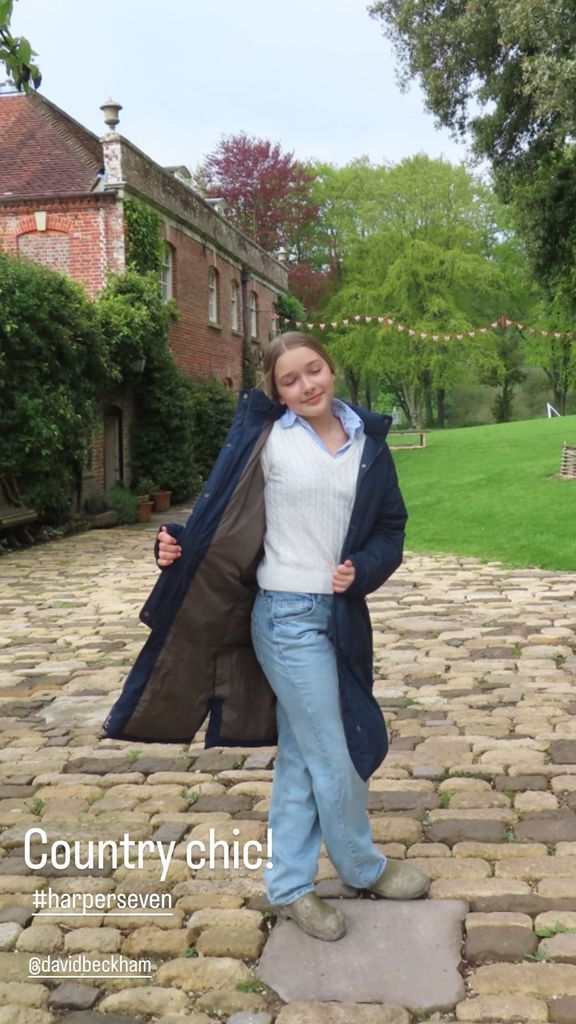 Harper Seven was the ultimate mini cool-girl in her wide leg jeans and knit jumper
Harper looked super sweet in a pair of wide-leg denim jeans on Victoria's IG Story earlier this year, which she topped with a crisp blue shirt and cosy knitted vest in a soft cream hue. 
VB launched her own denim line back in 2020, admitting that the versatile fabric has become part of her sartorial philosophy. Denim twins!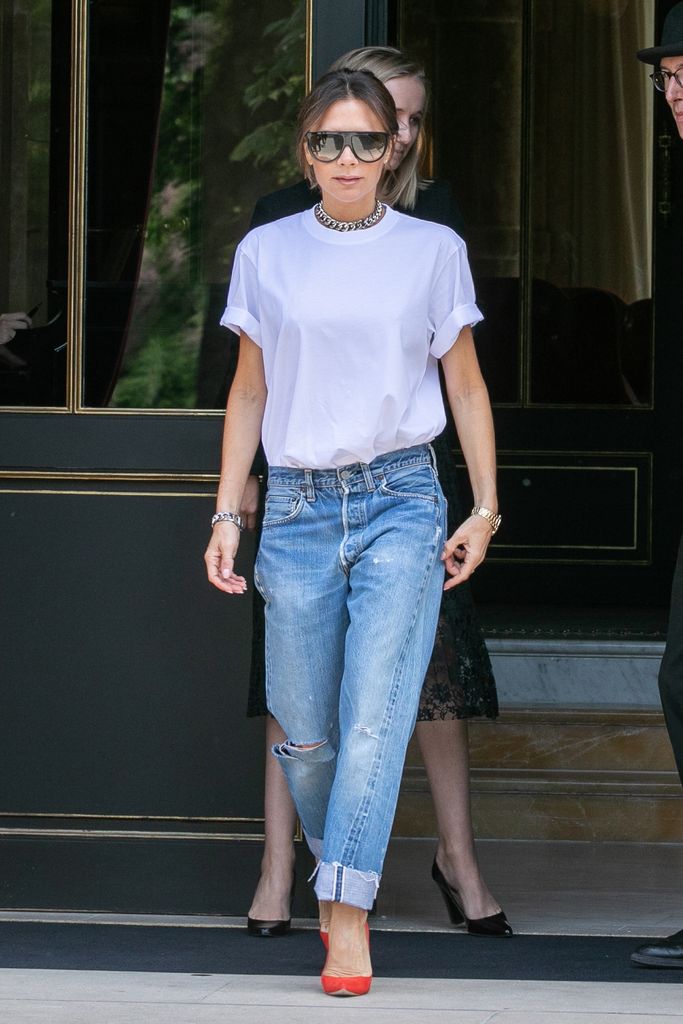 Victoria rocked wide-leg jeans in Paris
Keep up with the latest celebrity stories Sign up to our HELLO! Mail newsletter and get them delivered straight to your inbox.
Video Victoria Beckham Twins With Daughter Harper Seven | E! News