Alisson: Hopefully I don't need to score a header again
For the past two years, Alisson has struggled to escape that moment at The Hawthorns. On May 16, 2021, Liverpool required something extraordinary to breathe life into their frantic scramble for a Champions League berth.
The game against West Bromwich Albion was in the 95th minute when Alisson, the Liverpool goalkeeper, went up for a corner and leaped high in both hope and desperation. His soaring header that flew past Sam Johnstone sealed a remarkable 2-1 victory and was instrumental in Liverpool qualifying for Europe's elite competition.
"A lot of times when I look on Twitter for news, it appears in my timeline, that goal," the 'keeper says, with a smile, when asked about the 'Alisson moment' as it has become known around Anfield. "I don't remember when exactly, but this week I watched it already.
"It's good. It made me feel good. It makes me think how crazy it is that I scored a goal."
Should Liverpool rally late on and achieve another top-four finish that goes against the grain of their disappointing season then they will be indebted to Alisson once again — albeit this time because of more conventional interventions.
The 30-year-old has been the one constant in an inconsistent campaign for Jurgen Klopp's side. This is the first season that Alisson has had to make over 100 saves in his five years at the club and he has prevented 9.30 goals, the most in the top flight. Such numbers underline how often he has been called upon to bail out team-mates.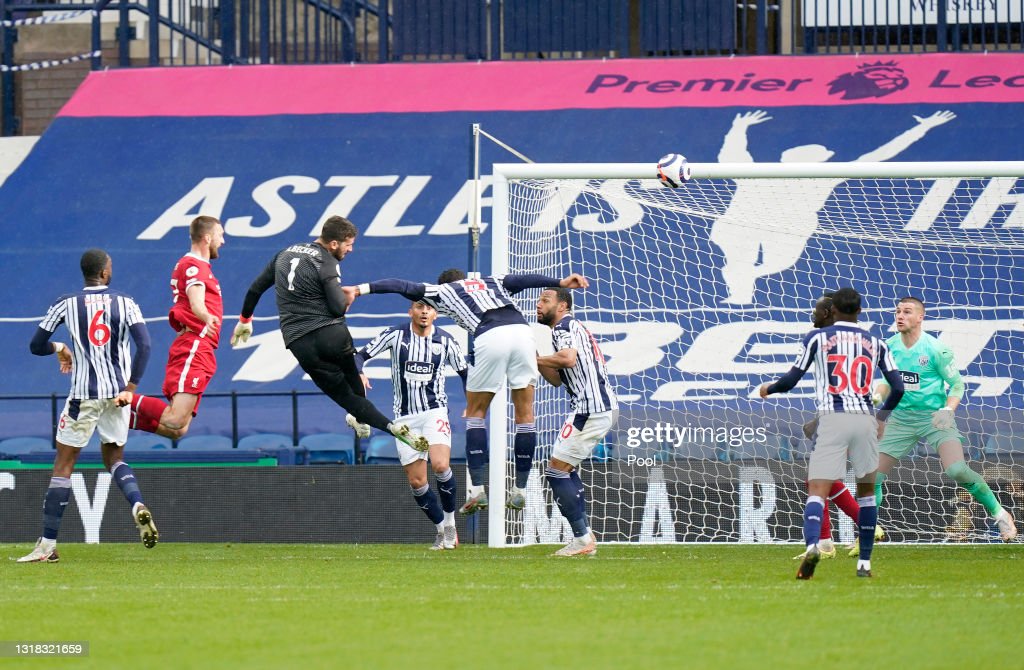 However this campaign ends, with Liverpool heading to relegation-threatened Leicester City on Monday evening four points adrift of the top four, it is evident who has provided the platform for a European salvage operation and is their undoubted player of the season.
"I depend on defenders a lot and when they are playing well I can play even better," he says. "But sometimes the goalie's performance comes out when the team is not playing so good and conceding more chances.
"I think that happened a lot of times during the season. The team wasn't playing in a consistent way defensively."
Planning to ensure that Liverpool are a more cohesive and structured team next term is already underway, with a midfield overhaul being a noted priority. Ensuring an overworked defence and goalkeeper is better protected is a key driver of the summer transfer programme.
'100 clean sheets means a lot'
Alisson brought up a century of clean sheets for Liverpool in their win over Brentford this month. It is an achievement that leaves him beaming with pride and the Brazilian received an 'A Becker 100' shirt from Klopp after the game although there has not been time, as yet, to hang it on the wall.
"It means a lot, even if I don't realise how big 100 clean sheets is now," he says. "Maybe in the future, I will. I'm not the kind of guy who is really obsessed with numbers.
"This is not a job exclusive to myself, it's a job of the team of the players, the defenders mainly, the goalie coach department, everybody, the staff. It's a teamwork clean sheet. My face is there but it's the teamwork.
"One hundred is a lot for me now, but in comparison to the great goalies in Liverpool's history it is not even 50 per cent of what they achieved. They got over 200 clean sheets. I don't know if I can play as many matches as them.
"I think Ray [Clemence] had over 600 matches for Liverpool and I don't know if I can play that amount here, but I'm already looking forward to the next 50 or 100 clean sheets, and for the next one in the next match we have.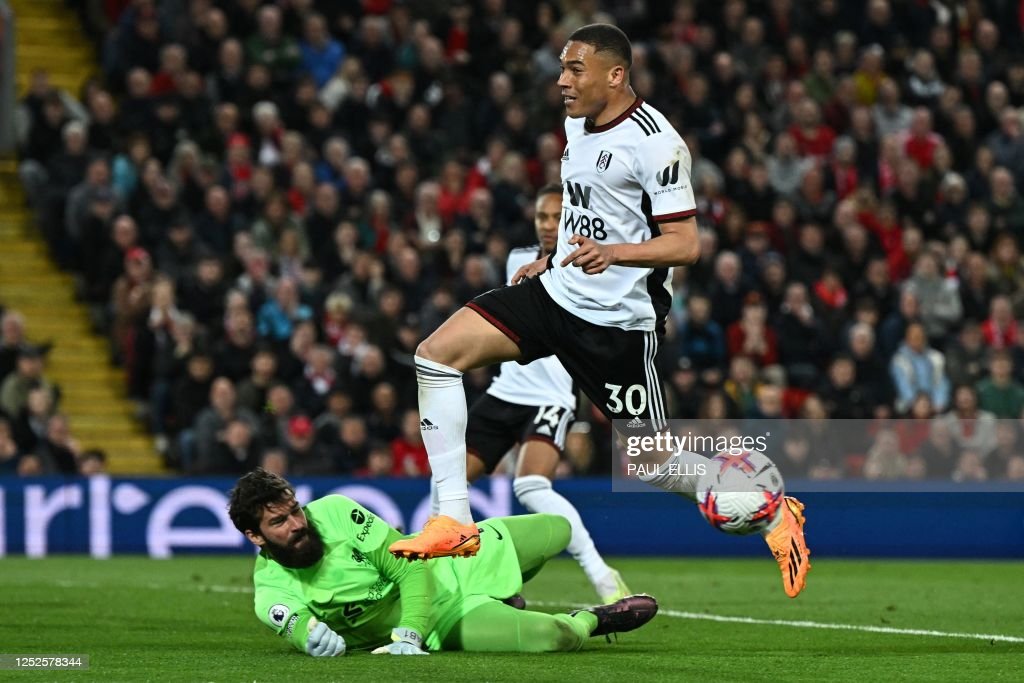 "It would be special to be alongside them or to beat them. I admire a lot what the great goalies did, but I'm writing my own story here at Liverpool and I'm focused on that."
A trip to the King Power Stadium will bring back some bad memories for Alisson. Soon after signing from Roma for £65 million in the summer of 2018, he attempted a Cruyff turn that went wrong in a 2-1 win. There was also a mix-up with his defence in a 3-1 loss two years ago.
Alisson and his team-mates are fully aware that they need to be on point to keep the pressure on Newcastle United and Manchester United
"The situation we are in, we need teams in front of us to drop points to get in the Champions League," he says. "It has similar challenges [to 2020-21], many injuries to important players, and that season it was really because of the effort that we could achieve things.
"We weren't playing brilliantly then, and now we are playing really good, if you see the last six games we won. I know now I can head a ball in a good way, but hopefully we are not going to need it again!"
Video Emotional Alisson reacts to scoring injury time winner against West Brom!