Antonio's brutal verdict on Scamacca and West Ham boss suggests it's over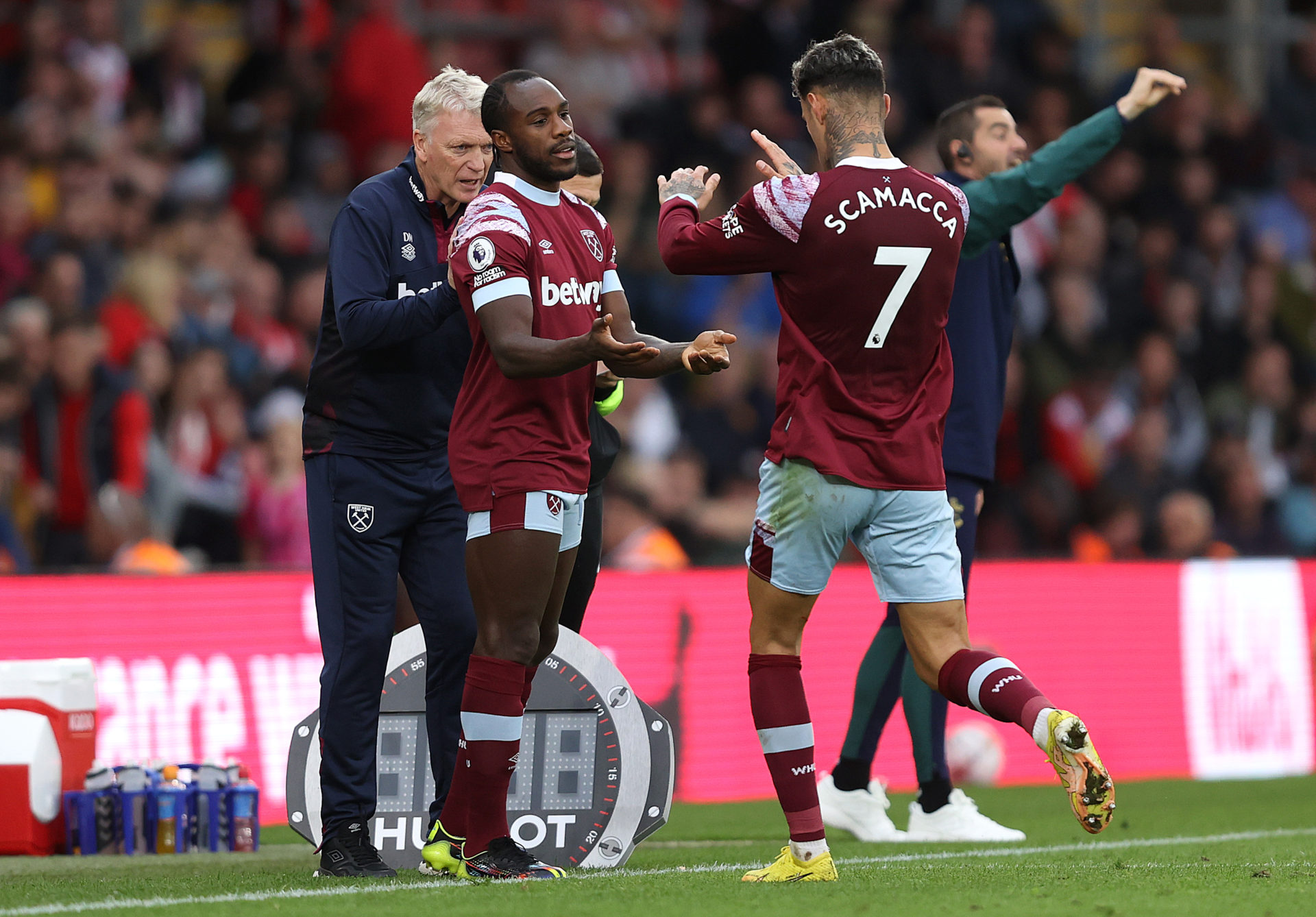 Michail Antonio's brutally honest verdict on Gianluca Scamacca and West Ham boss David Moyes suggests it's over.
West Ham boss David Moyes and Declan Rice are not the only ones who find themselves the subject of almost daily speculation regarding their futures at the end of the season.
There has been a stream of claims about striker Gianluca Scamacca too.
When West Ham spent £35m to bring Scamacca to the London Stadium last summer it seemed like the perfect signing.
But after just 11 Premier League starts for the Hammers, the 6ft 5in Italian is being heavily linked with a move back to his homeland.
Many believe the club should keep hold of Scamacca and give him another chance to prove his worth next season.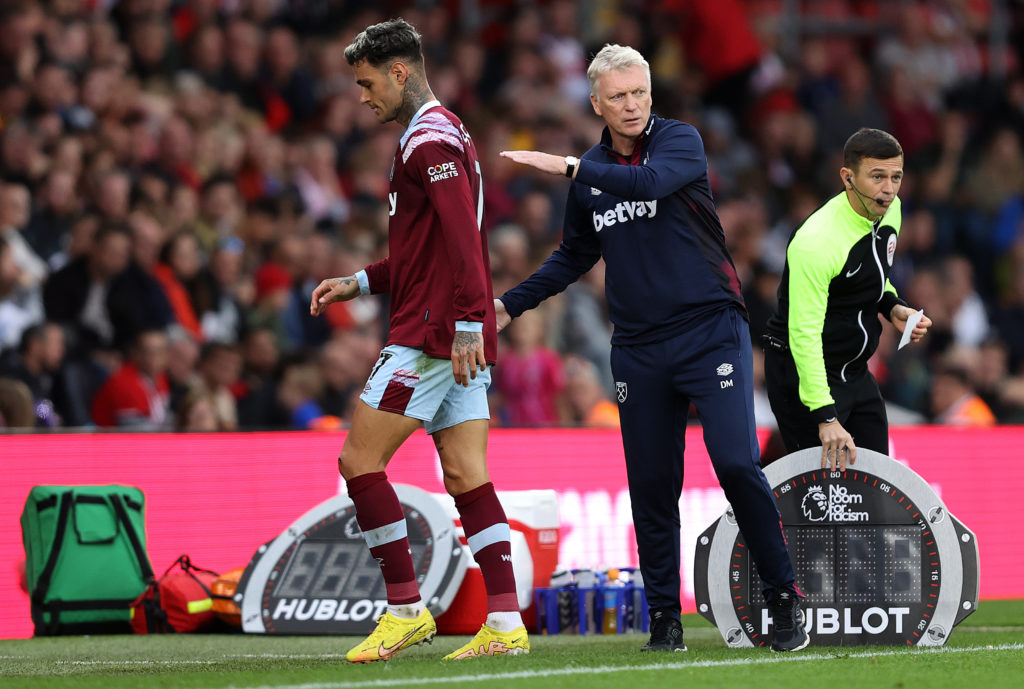 Will he stay or will he go?
Others think Scamacca is not suited to a team like West Ham, who – under Moyes at least – need a hard-working, powerful all-rounder in the Michail Antonio mould up front.
Moyes had publicly criticised the 6ft 5in forward, calling for him to do more and improve his fitness before his season was ended when he required a knee operation.
But the Scot has also insisted Scamacca is not a bad apple, insisting he is a 'good boy'.
It seems West Ham may well have another Sebastien Haller on their hands, though.
Because Antonio's brutally honest verdict on Scamacca and West Ham boss Moyes suggests it's over.
Speaking on FFS, Antonio did not hold back with his opinion.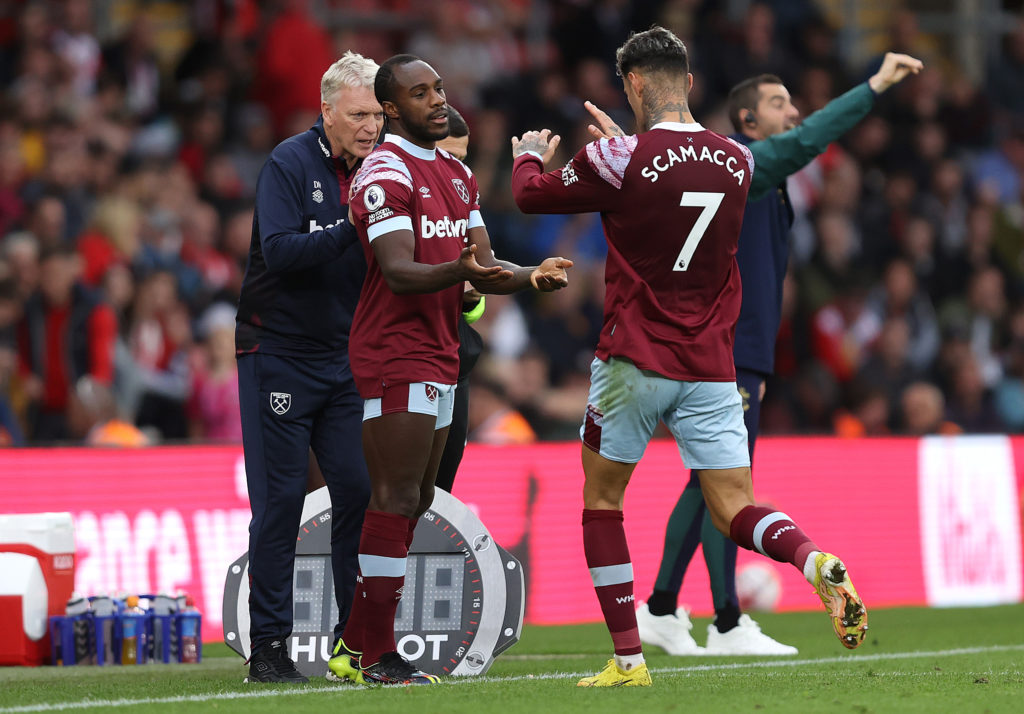 Michail Antonio's brutal verdict on Gianluca Scamacca and West Ham boss David Moyes suggests it's over
The Hammers striker says Scamacca is a 'quality player'. But he says he is simply not a Moyes player and needs a different manager to get the best out of his talents.
"I'm going to be honest with you lot, he's actually quality," Antonio said.
"He is a quality player. The problem is, he can't play the way the gaffer plays.
"He needs a different type of manager to play his type of football. Yes, he's alright (in terms of his English). He needs a manager who, he can be playing and other players can come off him and stuff like that.
"You can see that the ball comes into him and it sticks and he's tidy. But how David Moyes plays is more like, if you're up front you're dealing with scraps and you've got to be more of a fighter. And that's not him."
Haller deja vu for Hammers
That is a refreshingly honest if damning assessment from Antonio.
Of course the striker, whose own West Ham future is uncertain beyond this summer, will not be deciding whether Scamacca stays or goes.
But it sounds like there is clearly no smoke without fire on that front given Scamacca has been linked with six or seven clubs in Serie A ahead of the window.
It really is Haller deja vu. Except this time there is no excuse given Moyes and his recruitment team were the ones who scouted and signed Scamacca.
MORE WEST HAM NEWS
Related Topics
Have something to tell us about this article?
Let us know
Video Is it all over For Scamacca at West Ham? | Moyes prefers Ings, Antonio and Cornet ahead of £35M man