Aston Villa have completed 'one of the signings of the summer' at Villa Park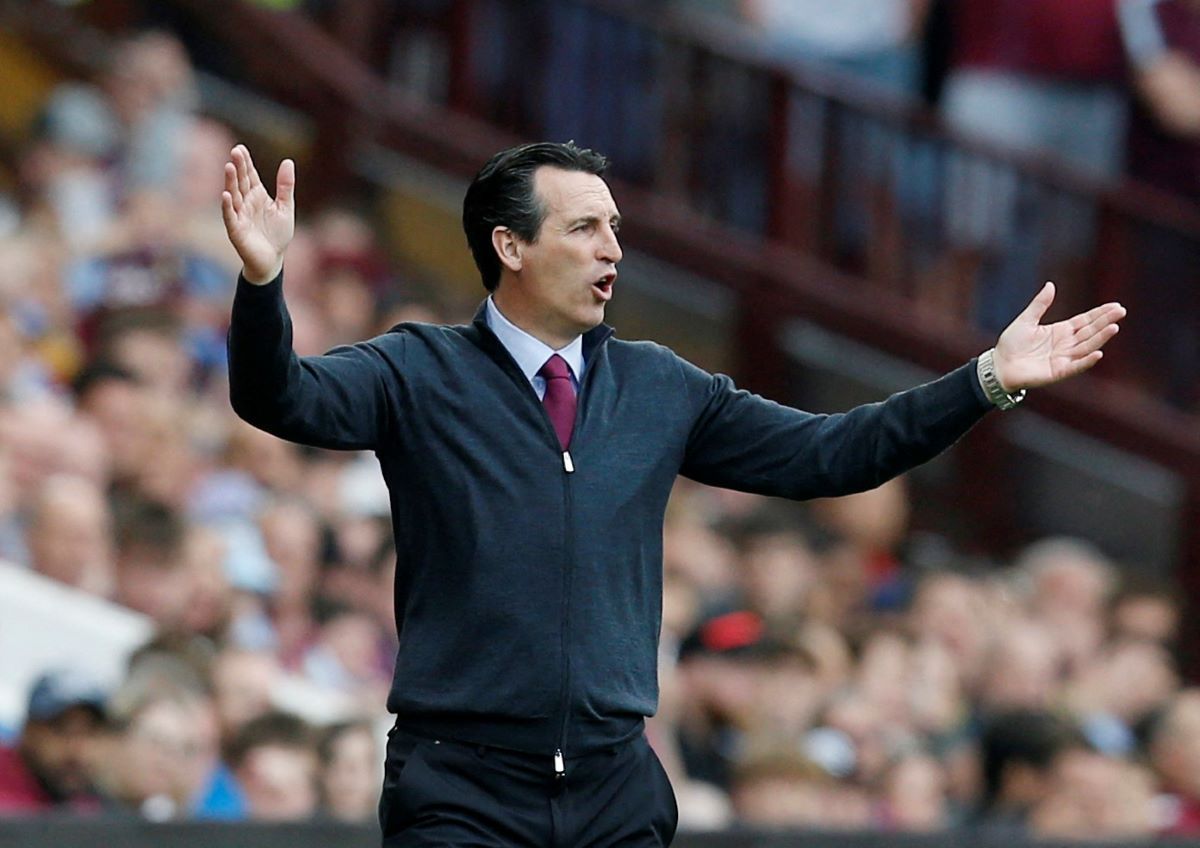 Aston Villa securing the services of Monchi as their new President of Football Operations could be one of the best signings of the summer, journalist Dean Jones has told GIVEMESPORT.
The arrival of Monchi at Villa Park is the latest show of ambition at the club, who recently qualified for European football next season under Unai Emery.
GiveMeSport VIDEO OF THE DAYSCROLL TO CONTINUE WITH CONTENT
Aston Villa latest news – Monchi
The Villans have undergone drastic changes at boardroom level, with the club recently announcing that Christian Purslow, their now-former Chief Executive, stepped down from his position with the club.
The appointment of Monchi, who has previously worked in partnership with Emery at Sevilla and is well-respected across the entire continent, suggests Villa are ready to back their manager and attempt to compete with the Premier League's biggest clubs.
Speaking after Villa's official announcement, Monchi revealed that he couldn't wait to work with Emery again, saying: "I am very excited to join Aston Villa, a great project which is striving for excellence from the Under-9s to the top level, and I completely share the vision of Mr. Sawiris and Mr. Edens.
"I am also delighted and can't wait to work with Unai Emery again, one of the best managers in football. After enjoying so many years with Sevilla FC and winning several European trophies with my life-long club, I look forward to building on the recent successes at Aston Villa and ensuring this colossal club continues to grow and improve."
What has Dean Jones said about Monchi and Aston Villa?
Jones made a bold prediction regarding Monchi, labelling him as a potential signing of the summer.
Speaking exclusively to GIVEMESPORT, Jones said: "I mean, they've only paid two and a half million pounds to get Monchi in so that he can start to work straight away. I mean, that could be one of the signings of the summer.
"If they end up getting Monchi in early for that amount of money and he can help pull off big deals, that could be an absolute scoop for Villa."
Why is Monchi held in such high regard?
The 54-year-old Spaniard is well-respected across Europe as a result of the success his philosophy and ideologies produced during his time at Sevilla.
As per Reuters, the Spanish club won seven UEFA Europa League trophies under his guidance, as well as the Copa del Rey twice and the European Super Cup once.
Excitingly for Villa fans, he achieved this at a club with many parallels to Aston Villa themselves. Sevilla are not as powerful as the biggest clubs in Spain, much like Villa in England, and they, therefore, had to operate with a far smaller budget than the likes of Real Madrid or Barcelona, as the Villans will also have to do with Manchester City for example.
Both Monchi and Emery have already proven they can work together to bring success to a so-called 'underdog' team, and that could be exactly what Villa Park needs at this moment in time.
Video The one signing Aston Villa NEED this summer… 🇪🇸 #astonvilla