Aston Villa vs. Tottenham Betting Odds and Prediction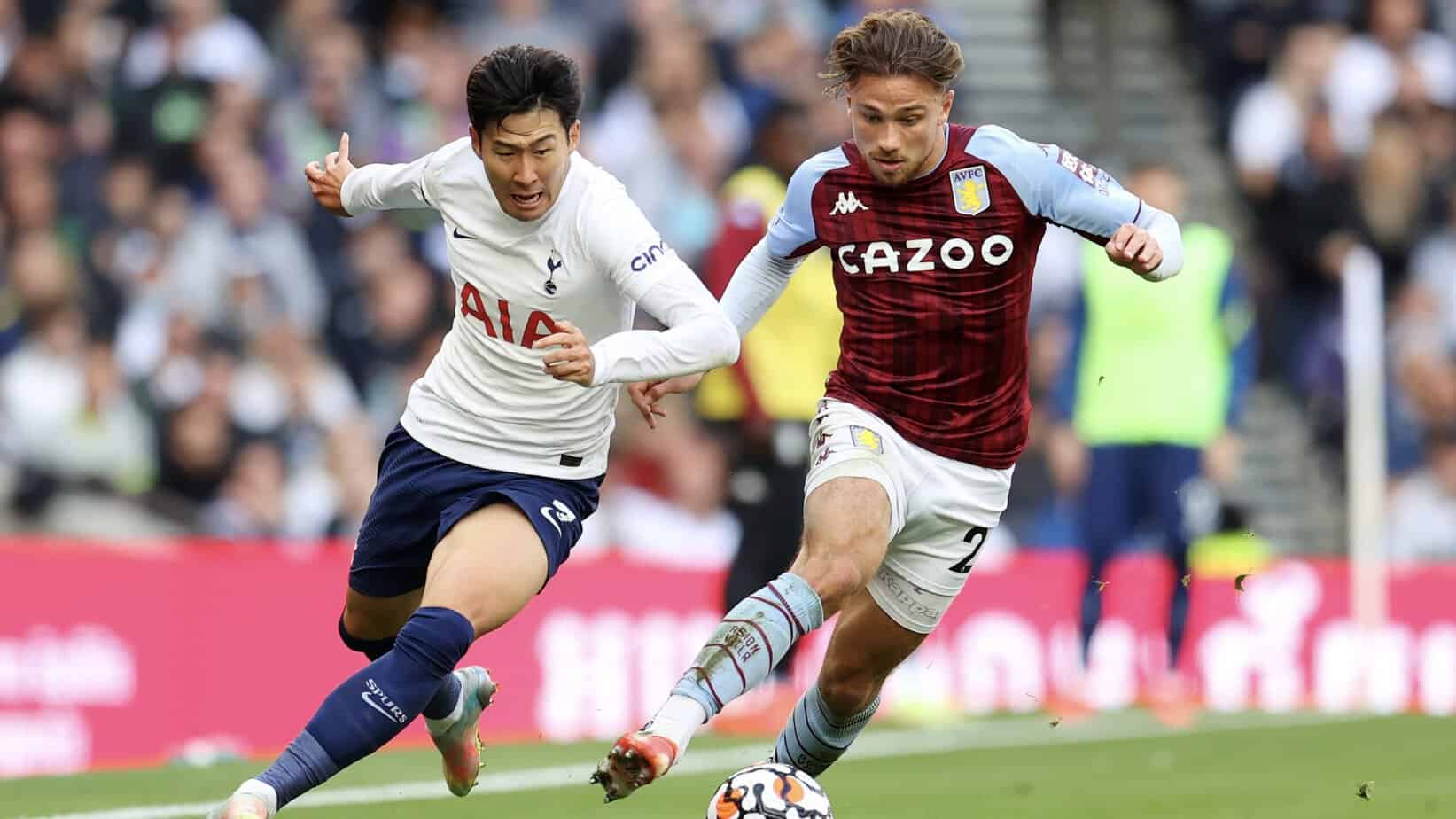 Last Updated on May 11, 2023 4:28 pm by Erwin Noguera
The emotions of the Premier League continue, and the calendar is reaching its last three games of the 2022/23 season. However, this only means that the teams know they will have to leave everything on the pitch to fulfill their objectives.
The only thing defined for now in the Premier League is that Arsenal and Manchester City have secured their place in the next Champions League. However, we still do not know which teams will be relegated, get the remaining European Competitions spots, or which club will lift the champion's trophy.
Both Aston Villa and Tottenham had a great season until a few weeks ago, when everything fell apart, and they started losing games. So now, with only three games to go, Villians and Spurs depend on a miracle to get into European competitions.
When:
Saturday, May 13 at 10:00 AM ET at Villa Park
Moneyline odds:
Aston Villa +125
Tottenham +208
Draw Offs: 
+255
Where Can I Stream? 
ESPN Play and NBC Sports App
Why Bet on Aston Villa?
Aston Villa has shown two opposite sides this season. However, they would have been very close to fighting for European competition places if it were not for their two most recent defeats. Now, the Villians have to focus on winning their last three games of the season to try to finish as high as possible in the standings.
Right now, they are in eighth place, with a record of 16 wins, six draws, and 13 defeats, and are one point behind Brighton (who has two games less) and three points behind Tottenham. This means that this match is fundamental for their particular fight against Spurs.
Aston Villa comes into this matchday after losing their last two games against Manchester United and Wolves with a score of 0-1.
Why Bet on Tottenham?
On the other hand, Tottenham Hotspur have thrown away everything they had built throughout the season. So, they are not depending on themselves to return to European competition.
Many problems in recent weeks, including changes in the team's technical direction, have taken their toll on a squad of very talented players who are undoubtedly very unsettled at this point in the season.
Right now, the Spurs are in sixth place in the table with a record of 17 wins, six draws, and 12 losses, five points behind a Liverpool side that looks like a train with no brakes at this point in the season. In addition, the team has no games in hand, so only three matches are left to improve their image.
Likewise, Spurs have just ended their bad streak with a very good victory over Crystal Palace, with a score of 1-0.
Final Betting Analysis: Aston Villa vs. Tottenham
In the last 20 matches between the two teams, Tottenham is the clear dominant team in the series, as they have managed to win 16 times. Meanwhile, Aston Villa managed to win three times, while one match ended in a draw.
At MyBookie.ag, we can see that there is a Moneyline that favors Aston Villa at +125, while Tottenham starts at +208.
While it is true that the recent history between these two teams shows absolute dominance by the Spurs, this time, we expect it to be different.
Tottenham has not been playing very well lately, and Aston Villa has failed to win in the last two rounds. That is why our betting selection will be a draw on the scoreboard.
Look for a straight win on the Moneyline Draw. For example, if you put $100 on a draw at +255, you'll see a $255 win with a total payout of $355.
Aston Villa vs. Tottenham Betting Pick: Draw
Video Tottenham vs Aston Villa Betting Preview | Premier League Picks, EPL Odds & Soccer Predictions