Brighton & Hove Albion 0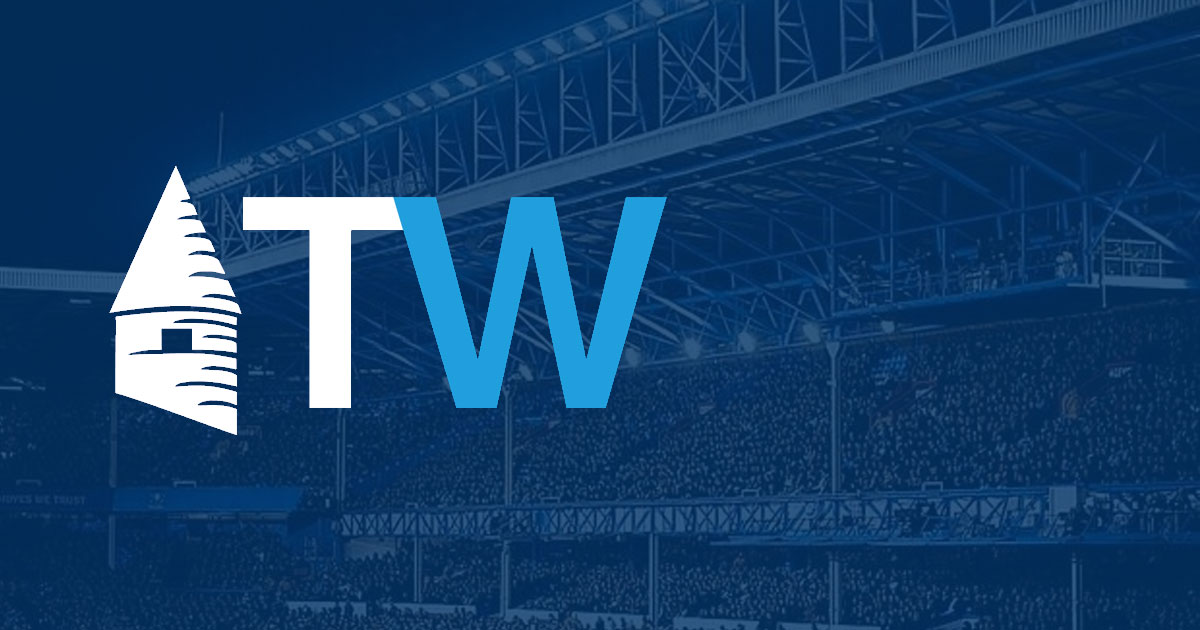 Latest [70′]
Amadou Onana is fully recovered from the illness that kept him on the bench last week but he is only named on the bench again
Doucoure scored after just 34 seconds and Everton went on to register a 3-0 lead by half-time with an exquisite volleyed second from Doucoure and clever play from McNeil. 
Sean Dyche makes two changes to the side that drew at Leicester last Monday as Yerrry Mina and Nathan Patterson start, with Keane and Onana on the bench.
Seamus Coleman is out for what remains of the season but Andros Townsend turned out for the U21s at Finch Farm this afternoon on his long road to recovery. 
Brighton started off in practice passing mode but Everton stole the ball, Iwobli found Calvert-Lewin who prolled Dunk with a very smart wheel turn to then cross for Doucoure and a nice side-foot in after just 34 seconds. Great start!
Article continues below video content
Brighton tried to settle things down and pass the ball in a more controlled manner, a good cross almost falling for Welbeck at the far post.
Everton were continually tested in every structured Brighton surge forward, and sought to make the most of the rare midfield possession they saw. Another prolonged spell of pressure was ended by Iwobi stepping in, McNeil getting fouled. From the free-kick, Pickford found McNeil but he could not find Calvert-Lewin ahead of him. 
Mina was well up for it and got hold of a bit too much of Undav, earning a first speech from referee . Mitoma was then caught by Iwobi but the free-kick was defended. Mitoma got past Patterson. 
Everton got the ball up the other end ad looked to complete an intricate counter but it was too close to Steele. Buonanotte was too rough on McNeil and Pickford launched another mortar ball upfield that eventually fell to Calvert-Lewin who shot wide when he could have hit it more cleanly. 
Everton had been doing well but Mina was then shown an early yellow card for protesting a foul on him by Dunk. Patterson was also treading a narrow line, having to foul Mitoma. but the free-kick was defended well enough. 
Everton had been able to cope with most of the Brighton build-up play, with the diagonal cross in being picked up off Mina or Tarkowski. 
Dunk was drawn into fouling Calavert-Lewin and referee Cooper leveled up the yellow card count with Dunk going in the book. But Everton were eventually offside following the free-kick. 
Doucoure forced a good turnover but McNeil's shot was blocked behind fro a corner that Doucoure laid back to Gueey whose shot was blocked by Mitoma and Guyeye was late diving in on him: yellow card.
McNeil got a great chance to shoot on a cutback from Doucoure, a certain goal blocked by Webster. Brighton countered but Gross tugged McNeil's shirt to end that threat. Pickford was forced into a dreadful clearance but the ball did not stick for the Brighton player.
The tempo of the game was high and it favoured Everton who countered well from a Brghton attack, a good move down the left, McNeil driving purposefully, waiting for Doucoure wide right who gloriously smashed his cross first time past Steele for a brilliant second goal to Everton. 
Another massive onslaught from Brighton again saw that diagonal cross headed behind for a Brighton corner that was only partially cleared.
Another Brighton attack came a lot closer and needed a vital interception by Tarkowski, but the Seagulls kept coming forward… until Everton countered, Iwobi and Doucoure seemingly set to score a third..  Surely not. But McCNriil kept it alive and played a brilliant shot in off Steele's leg for a very clever own goal!!!
Calvert-Lewin got a chance to run with the ball but somehow got his feet all twisted around and the chance rapidly disappeared. The big danger for Everton is always giving dangerous free-kicks away which is what Patterson did on Mac Alllister, but Brighton played the set piece too wide. 
Everton had time to play some possession ball but it was quickly pounced upon by the Brighton press. Everton still had to be supremely disciplined against the tricky Mitoma, who won a corner off Patterson. From the corner, a quick VAR check was made after Dunk went down. 
Into added time of an amazing half for Everton, and they still needed to be very disciplined in defence to make sure the clean sheet was preserved. Calvert-Lewin was shown a late yellow card but created an incredible chance that somehow did not create a 4th goal from Garner, whose shot was blocked clear.
De Zerbi reacted with four changes for Brighton at the start of the second half. They tried to play through Everton but could not get past Pickford. After not getting a single shot on target in the first half, Brighton found March free on the right and forced another save from Pickford. 
Brighton kept coming forward in waves but Everton defended resolutely, a short corner being passed right across the Everton area. Mykolenko then did remarkably well to anticipate Ferguson's run and to stall him without apparently committing a foul. 
It was relentless Brighton pressure, Doucoure getting a stupid yellow for screaming at the referee about where Brighton were taking a midfield free-kick from.  But anything to maintain the concentration and intensity levels as Everton needed to be absolutely committed. 
McNeil did well in defence but gave away a free-kick by the corner flag that then led to a corner, headed behind. Pickford pulled off a brilliant save off the post before Ferguson was flagged offside. 
Past the hour mark and Everton were defending corner after corner, in vain trying to clear out to the lonley Calvert-Lewin who was often back to head those corners away. Brighton kept coming out to the right through March who made space for a fantastic shot that Mina got his head on to clear with Pickford making a frantic air-save behind him. 
Ferguson got some space on the left of the penalty area and a shot that Pickford fingertipped onto the bar. From the corner, Mac Allister's header also hit the bar with Pickford beaten. 
Brighton piled in a gain, winning another corner, again taken short and quickly, trying everything they could to catch out the Everton defence. Everton simply could not get out of their own half. 
Brighton and Hove Albion: Steele, Gross.  Webster (46′ Colwill), Dunk [Y:21′], Estupinan, Buonanotte (46′ March), Caicedo, Mac Allister, Mitoma, Undav (46′ Encisco), Welbeck (46′ Ferguson).
Subs: Sanchez, Ayari, Gilmour, van Hecke, Mora.
Everton: Pickford, Patterson, Mina [Y:18′] Tarkowski, Mykolenko, Iwobi, Garner, Gana [Y:23′], Doucoure, [Y:56′] McNeil, Calvert-Lewin.
Subs: Begovic, Holgate, Keane, Onana, Gray, Maupay, Davies, Coady, Simms.
---
Reader Comments (40)
Note: the following content is not moderated or vetted by the site owners at the time of submission. Comments are the responsibility of the poster. Disclaimer ()

Allen Rodgers

1 Posted
08/05/2023 at
16:19:11
We'll never have a better opportunity to climb out of the bottom three.

Will Mabon

2 Posted
08/05/2023 at
16:20:23
Chris, now is the time to do ourselves a favour.

Shane Corcoran

3 Posted
08/05/2023 at
16:22:03
Mina starts instead of Keane.

Jeff Armstrong

4 Posted
08/05/2023 at
16:24:00
Mina starts instead of Keane!

Will Mabon

5 Posted
08/05/2023 at
16:25:26
Jeff… and… breathe.

Brent Stephens

6 Posted
08/05/2023 at
16:32:47
Patterson and Mina start. No Keane.

Alec Gaston

7 Posted
08/05/2023 at
16:33:10
Let's hope we don't regret calling for Mina to start COYB

Neil Humphreys

8 Posted
08/05/2023 at
16:34:08
That's more or less the team we've been asking for.
If they don't turn up, it's not on the manager.
Good feeling about this one!

Kieran Kinsella

9 Posted
08/05/2023 at
16:35:05
Brent,
Mina starts… but will he finish?

Kim Vivian

10 Posted
08/05/2023 at
16:37:11
Maupay knows his way round the Amex – Any hope of a "super-sub" today?
COYB – BHA1 – Blues 2
(Although that does go against my previous predictions but the Runes are telling me….

Brent Stephens

11 Posted
08/05/2023 at
16:40:45
Kieran, my hope is a left foot finish in the opposition box on 90 minutes to win the game.

Denis Richardson

12 Posted
08/05/2023 at
16:46:25
Fitness aside, that 11 isn't actually that bad a side. On paper certainly not relegation fodder. Shame Calvert-Lewin and Mina have been MIA most of the season.
Leeds and Leicester losing was the first ask this weekend; now can we get something from this game?
Got a feeling we'll need min 34 points as Leicester and Leeds could win their very last games, both at home to clubs with nothing to play for. Getting something today massively takes the pressure off the Man City and Wolves games.
Brighton are a decent side, though, but here's hoping.

Stephen Davies

13 Posted
08/05/2023 at
16:52:00
Mina plays???!

Brian Wilkinson

14 Posted
08/05/2023 at
16:58:31
Kieran, I will be happy if he makes it to half time mate.
Be Everton subs 26th Minute, 83 mins and maybe a double sub 88 mins

Phil Bickerstaff

15 Posted
08/05/2023 at
17:01:34
Playing Iwobi again after all the rubbish performances. He will lose the game for us.
Constantly losing the ball that leads to goals against,
it should be Gray.

Christy Ring

16 Posted
08/05/2023 at
17:03:43
Surprised to see Dyche start Mina, long overdue but lacking match practice, still it's a positive sign, need to be up for it today. Disappointed to see Ferguson back on their bench. Silva has done us a big favour and Leicester have our neighbours and Newcastle in next 2 games, still hopeful.

Tony Shelby

17 Posted
08/05/2023 at
17:10:35
Phil (15),
Funny, just watched replays of Iwobi making a goal scoring chance for Calvert-Lewin in the last game and getting one himself.
Fucking armchair managers.

Phil Bickerstaff

18 Posted
08/05/2023 at
17:16:02
Tony @15,
Blah blah blah… Iwobi does more mistakes than any other member of the squad, looses it all over the pitch.
He is fucking shite.

John Dingle

19 Posted
08/05/2023 at
17:23:08
I had Gray for Iwobi and Onana for Gueye.
I prefer my team.

Jerome Shields

21 Posted
08/05/2023 at
17:24:17
Keane was too much of a risk, errors and playing deep. Mina makes less errors and, though he hasn't the pace, he does know the value of pushing the defensive line up.

Tony Shelby

22 Posted
08/05/2023 at
17:25:28
Phil (18) – Did you type that yourself or did you get your Vietnamese housekeeper to do it?

Ernie Baywood

23 Posted
08/05/2023 at
17:28:45
At least with Mina playing we might get a substitution out of Dyche.
COYB. Huge opportunity now.

Tony Shelby

25 Posted
08/05/2023 at
17:34:03
Get the fuck in!!!!
Nice pass by Iwobi, Phil?!

Simon Dalzell

27 Posted
08/05/2023 at
17:48:46
It's going to be a LONG game. Patterson getting skinned. Stupid booking for Mina.

Ernie Baywood

28 Posted
08/05/2023 at
18:02:34
It's just fucking brilliant!
Can't believe he volleyed it.

Tony Shelby

29 Posted
08/05/2023 at
18:03:26
Yeah baby!!!

Ernie Baywood

30 Posted
08/05/2023 at
18:08:30
I don't know how to compute this.

Bob Skelton

31 Posted
08/05/2023 at
18:15:39
Dreaming..

Nicolas Piñon

32 Posted
08/05/2023 at
18:16:58
Someone explain if this is reality or science fiction please
I can't SEE the Match

Ernie Baywood

33 Posted
08/05/2023 at
18:22:24
The only negative from that is that we should have had about 5.
Just incredible.

Oliver Molloy

34 Posted
08/05/2023 at
18:24:21
Brilliant first half display, it really should have been 5 ! – please more of the same second half, we can not lose this now surely !

Jerome Shields

35 Posted
08/05/2023 at
18:25:59
The right Everton has turned up. !!!
They are not defending deep either.

Craig Walker

36 Posted
08/05/2023 at
18:26:00
Please don't concede! Keep this and we have a massive chance to preserve our Premier League status. Massive second half. Worries me the yellow cards we've picked up.
COYB!

Tony Shelby

37 Posted
08/05/2023 at
18:26:03
Half time change of pants.

John Dingle

38 Posted
08/05/2023 at
18:28:28
Phil (18) it's spelt loses, just one o. The other one means loose as in slack.

Simon Dalzell

39 Posted
08/05/2023 at
18:30:26
Could have had 6. Should have had at least 4. Hope the misses don't come back to haunt. COYB.

Pete Clarke

40 Posted
08/05/2023 at
18:32:18
How good was that ?
We're doing to Brighton what most other teams will do to them if they get into Europe for next season.
Doucouré finally coming of age and Iwobi playing well.
Just got to keep 11 men on the pitch which is looking unlikely.

Alan J Thompson

41 Posted
08/05/2023 at
18:32:54
Brilliant counter attacking football aided by Brighton's almost all out attack with almost everyone forward. Had to stop myself when Garner missed the fourth, was I asking too much.
My only worry now is that we might run ourselves out, DC-L looks at just walking pace when we don't have the ball. Mina makes the defence look even better as they all seem to play/position around him and Brighton want to get Mitoma taking on Patterson but having no joy. Take note Mr Dyche, and use the subs well.

Ernie Baywood

42 Posted
08/05/2023 at
18:34:44
If we can keep this lead it's going to make sense to take DCL off at some point.
They've all been brilliant but he makes such a difference to us.
I still can't believe what I'm seeing.

Raymond Fox

43 Posted
08/05/2023 at
18:39:55
I did say that 7/1 was a daft price for a win for us, but not in my wildest dreams did I see 3-0 at half time.
Referee blow that final whistle now.
---
How to get rid of these ads and support TW
© ToffeeWeb
Video Extended PL Highlights: Albion 1 Man United 0