Catherine Zeta-Jones shares heart-warming video dancing with her son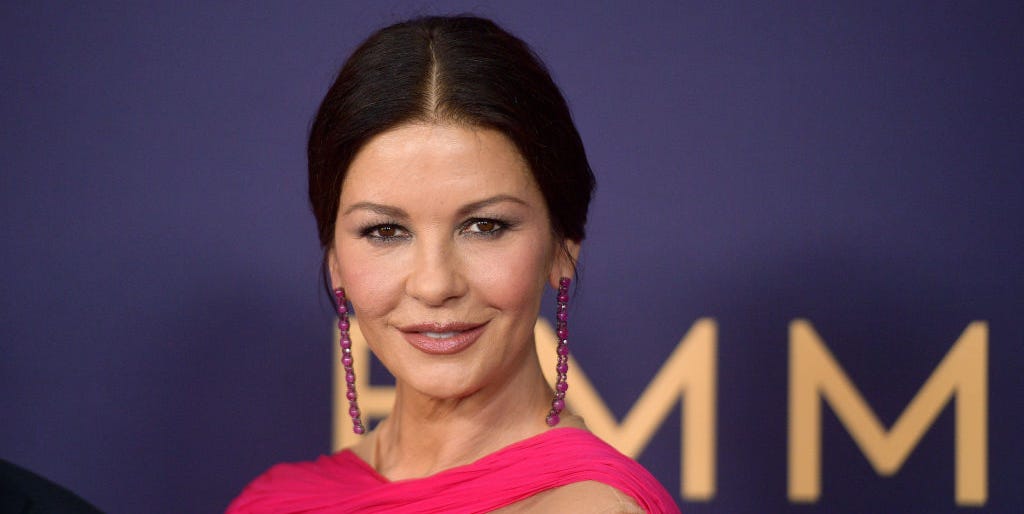 Catherine Zeta-Jones took to Instagram to post an adorable throwback video with her son, from a holiday they took together.
Catherine shared a clip of herself and her then teenage son, Dylan (now 22) with her 5.3 million followers. In the video, Catherine and Dylan waltz together on a sandy beach surrounded by palm trees, while classical music plays in the background.
Catherine wears a black and white lace cover-up over a black swimsuit with sunglasses, while Dylan dances in his swimming shorts and a backwards cap.
In a caption, Catherine wrote, "Monday Mood! To always waltz with my son on a beach."
Catherine Zeta-Jones has two children with husband Micheal Douglas: Dylan Micheal Douglas and Carys Zeta Douglas.
Earlier this year, Carys accompanied her parents on the red carpet at Cannes Film Festival, where Micheal Douglas was awarded a special gong for his long and successful career; the Palm D'Or lifetime achievement award.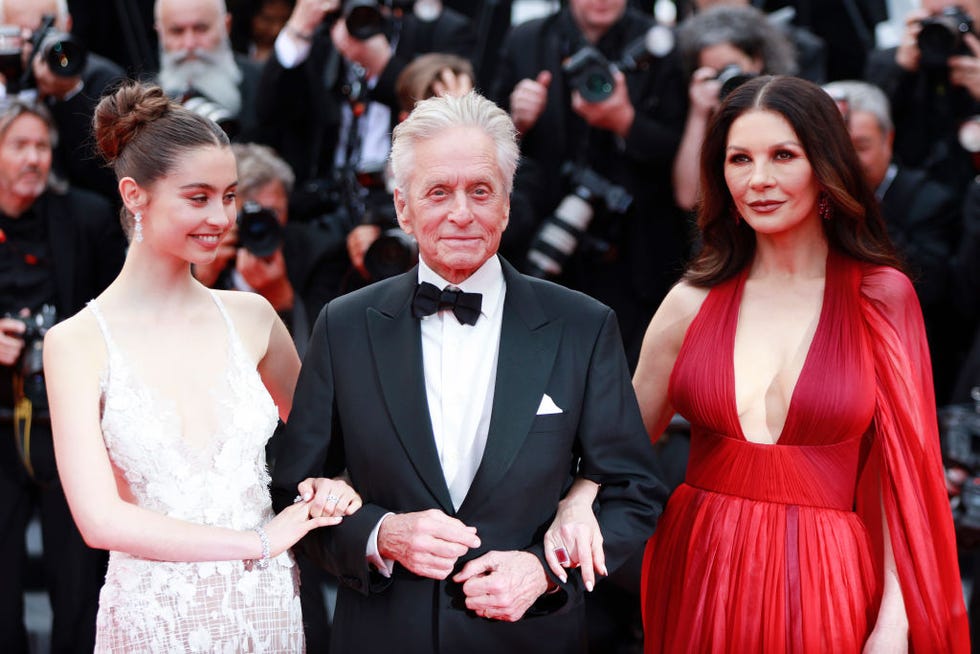 Laurent KOFFEL//Getty Images
The trio walked the red carpet together and posed for the paparazzi. Catherine looked stunning in flowing red dress with a cape over one shoulder, while her daughter Carys was a vision in an etherial look, wearing a sheer and white speckled dress. Micheal, on the other hand, looked chic in a classic tuxedo for the occasion.
In a moving post, Catherine said that getting to "walk the iconic red carpet" with her daughter and husband, before watching Micheal receive his award, made the evening one she will "never forget, ever."
---
Video How Catherine Zeta-Jones Stays Close to Her Son Now That He's Away in College