Check out STARS a new show coming to Everyman | The Guide Liverpool
STARS will be performed at Liverpool Everyman theatre from Thursday 22 June – Saturday 24 June.
A hilarious and moving mix of celebratory Black queer empowerment and arousal, STARS, created by award-winning writer, Mojisola Adebayo (Family Tree), will soon be arriving at Liverpool Everyman.
STARS is a play that challenges the dialogue of sexual identity in modern society and empowerment of the black diaspora. This space voyage starts with a simple desire, female pleasure and women's perceptions of sexuality run through the entire piece. 
With riveting monologues, captivating projections and live music, the play has recently been nominated for Best New Play, Best Performance and Best Video Projection in the OFFIES.
The story opens in Mrs' kitchen where she has a GP appointment wondering where her own sexual pleasure is going, the mysterious question sparks the curiosity to find her missing orgasm and the journey out into space in search of a cure begins.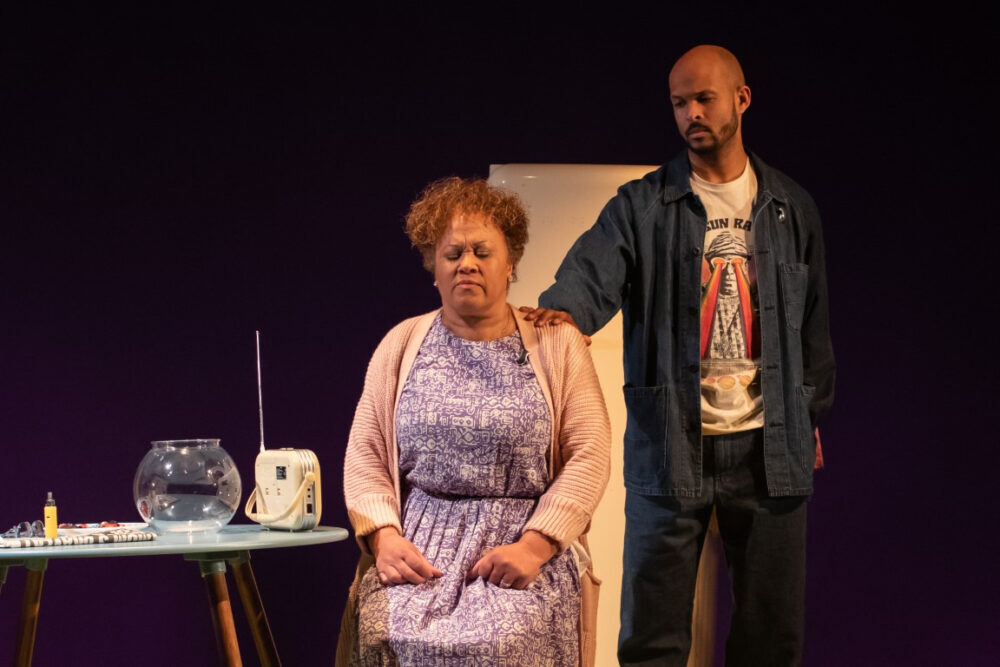 Writer Mojisola Adebayo said:  
"Where did my lost orgasm go… Outer space?! It's a tough question for me even after years of therapy, which set me on course to creating STARS. As I developed the play, I realised how many people struggle with sex and how millions of women all over the world are cut off from the possibility of pleasure because they go through traditional harmful surgeries as girls.
"Connecting with FORWARD (an African women-led organisation working to end violence against girls and women) and intersex activists, I reflected on the shared roots of FGM and non-consensual surgeries faced by intersex children (including in Britain) – two issues rarely talked about on the same page.
"I also ran workshops on the power of pleasure and out came this magical play. With amazing drawings from Candice Purwin and a live DJ throughout, the show climaxes in a fantastic Afrofuturist club night – the earth moves at last… I see STARS! I can't wait to share this with audiences." 
Pooja Ghai, Artistic Director of Tamasha added: 
"Experimental in form, STARS is bold – in its fusion of music, 'Afriquia' theatre and animation, in its exploration of LGBTQIA+ themes, and in its celebration of African mythology and folklore.
"Tamasha is excited to present a unique 'concept album on stage' and we look forward to sharing this afrofuturist space odyssey with audiences." 
Tickets priced from £12 to £19 and are on sale now!
To book tickets for STARS at Liverpool Everyman click HERE.
Video We meet the cast of 'Top Girls', coming to the Everyman | The Guide Liverpool