Cristiano Ronaldo will 'never give up' playing for Portugal | Football News – Times of India
NEW DELHI: Cristiano Ronaldo said on Monday he would "never give up" playing for Portugal as he prepares to make his 200th international appearance against Iceland in Euro 2024 qualifying.
The 38-year-old set a new men's international record when he won his 197th cap against Liechtenstein in March.
"I will never give up coming here (to the Portugal national team), because it's always a dream," he told a press conference in Reykjavik ahead of Tuesday's match.
"Reaching 200 international matches isn't for just anyone, it shows the love I have for my country and my team."
Ronaldo has scored four goals in three games since Roberto Martinez took over as Portugal coach earlier this year, but failed to find the net in last week's 3-0 win over Bosnia and Herzegovina.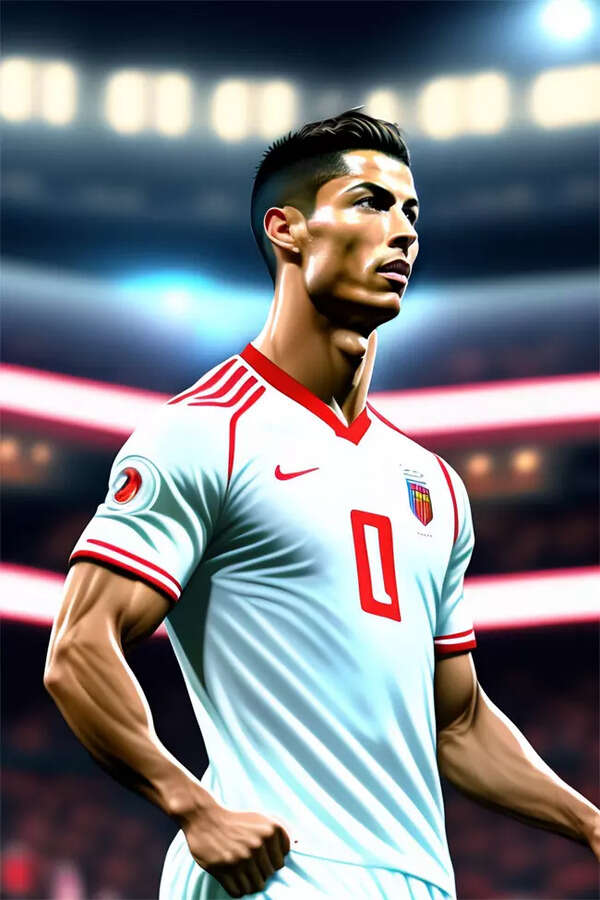 "It would be spectacular to crown my 200th international game with a goal," added Ronaldo, the all-time men's record international scorer with 122 goals.
"I'm not chasing records, they're chasing me. I'm happy because it's part of my motivation to continue at the highest level with the team.
"It's something I never thought I'd accomplish."
Martinez confirmed that the striker, who now plays for Al-Nassr in Saudi Arabia, would start the game.
"A player reaching 200 matches, that's unique," said the former Belgium boss.
"It's a source of pride for Portuguese football."
Portugal are already cruising towards a place at next year's Euro in Germany, sitting top of Group J after scoring 13 goals without reply in three straight wins.
(With inputs from AFP)
Video This is how Cristiano Ronaldo could negatively impact Portugal | ESPN FC