David Lynch: Anfield Road Stand Cost Liverpool Players
Liverpool's Transfer Budget: Promising Summer Finally
Amid financial uncertainties, there seems to be a silver lining for Liverpool's transfer budget. The club's financial standing has been a hot topic recently, and David Lynch, speaking exclusively on the Anfield Index Media Matters podcast with Dave Davis, has offered some valuable insights on the matter. Despite a tough financial year, Lynch remains confident about the club's spending capacity.
"Liverpool generates an awful lot of cash… I do expect this to be a sort of a really big summer," Lynch affirmed. This statement will surely be music to the ears of Reds fans, who are eagerly anticipating some new additions to their beloved squad.
The Impact of the Anfield Road Stand Investment
Interestingly, Lynch sheds light on the impact of the Anfield Road Stand project on Liverpool's transfer activities. According to him, "The investment in the Anfield Road Stand has cost Liverpool at least one player per transfer window due to the way it was financed."
This assertion makes it clear that the club's infrastructure development has had a significant influence on their transfer dealings. The Anfield Road Stand project, while essential for the club's long-term plans, has seemingly affected the Reds' ability to secure more players each transfer window.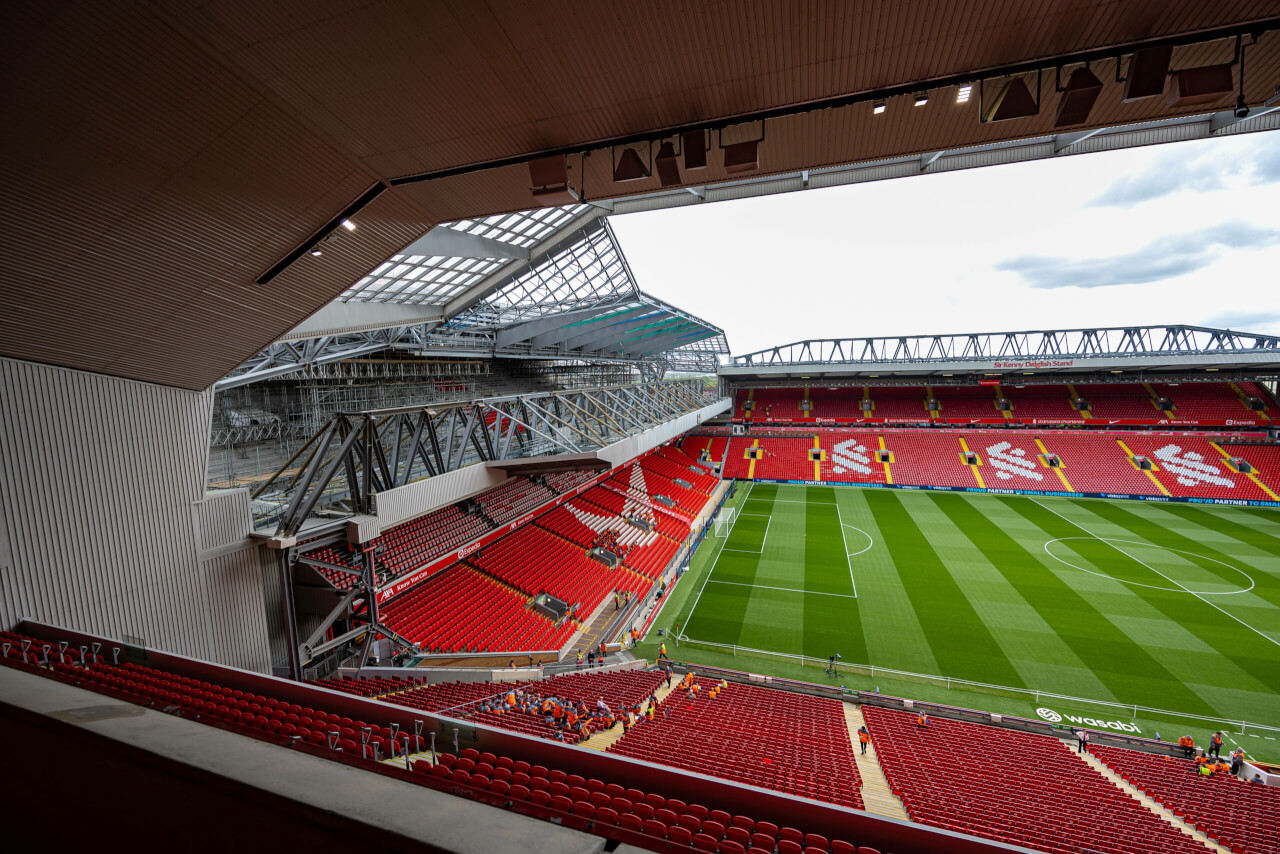 Photo: IMAGO
A Brighter Future: Completion of Anfield Road Stand Project
The imminent completion of the Anfield Road Stand project is expected to unlock more funds, potentially allowing for critical team enhancements.
Lynch's comments certainly instil a sense of optimism. Yet, he maintains a level of accountability, adding that "there should be serious questions to answer" if Liverpool does not make significant moves in the transfer market. This remark underscores the expectation that the club should leverage its financial capacity to bolster the squad effectively.
In conclusion, Lynch's insights provide a fascinating perspective on Liverpool's financial landscape and its impact on the club's transfer strategy. As the summer transfer window approaches, the eyes of fans will be on Anfield, watching to see how the club navigates this crucial period.
Video INSIDE the new Anfield Road Stand | EXCLUSIVE