Ex-Chelsea midfielder Oscar was one of the Premier League's true underrated ballers
Chelsea have enjoyed an illustrious recent history that has seen them scoop every possible trophy available, but they have endured a dreadful downfall that has left the club languishing in the bottom half.
One of the most impactful reasons for this mind-boggling demise has been the lack of creativity and goal contribution from the centre of the park.
Prior to the weekend, the Blues' midfield had only scored 11 goals and bagged nine assists this season in all competitions to underline how they've inhibited attacks.
FootballFanCast VIDEO OF THE DAYSCROLL TO CONTINUE WITH CONTENT
One innovative influence that used to showcase his talent weekly at Stamford Bridge was Oscar, who could seamlessly slot in as the missing offensive component of the midfield.
How long did Oscar play for Chelsea?
The Brazilian joined the west London outfit for £25m from Internacional in the summer of 2012 by Roberto Di Matteo.
The 48-cap international made his first start for his new club in September in a pulsating Champions League match against Juventus. The playmaker netted twice, and his second goal was a piece of irresistible artistry.
The ball was fizzed into him by Ashley Cole, and he impudently pushed the ball around the bamboozled Andrea Pirlo, before a fabulous, hypnotic, curling effort swung out of the despairing reach of Gianluigi Buffon.
The pitch was his canvas, and this strike was an introductory masterstroke in Oscar's wondrous museum of attacking talent – so much so that it was named as Chelsea's Goal of the Season.
During his debut campaign, the 31-year-old formed a visionary attacking triumvirate with Juan Mata and Eden Hazard.
To round off an impressive first year, the former prodigy played the full game as Chelsea defeated Benfica in the Europa League final to secure his first trophy with the Blues.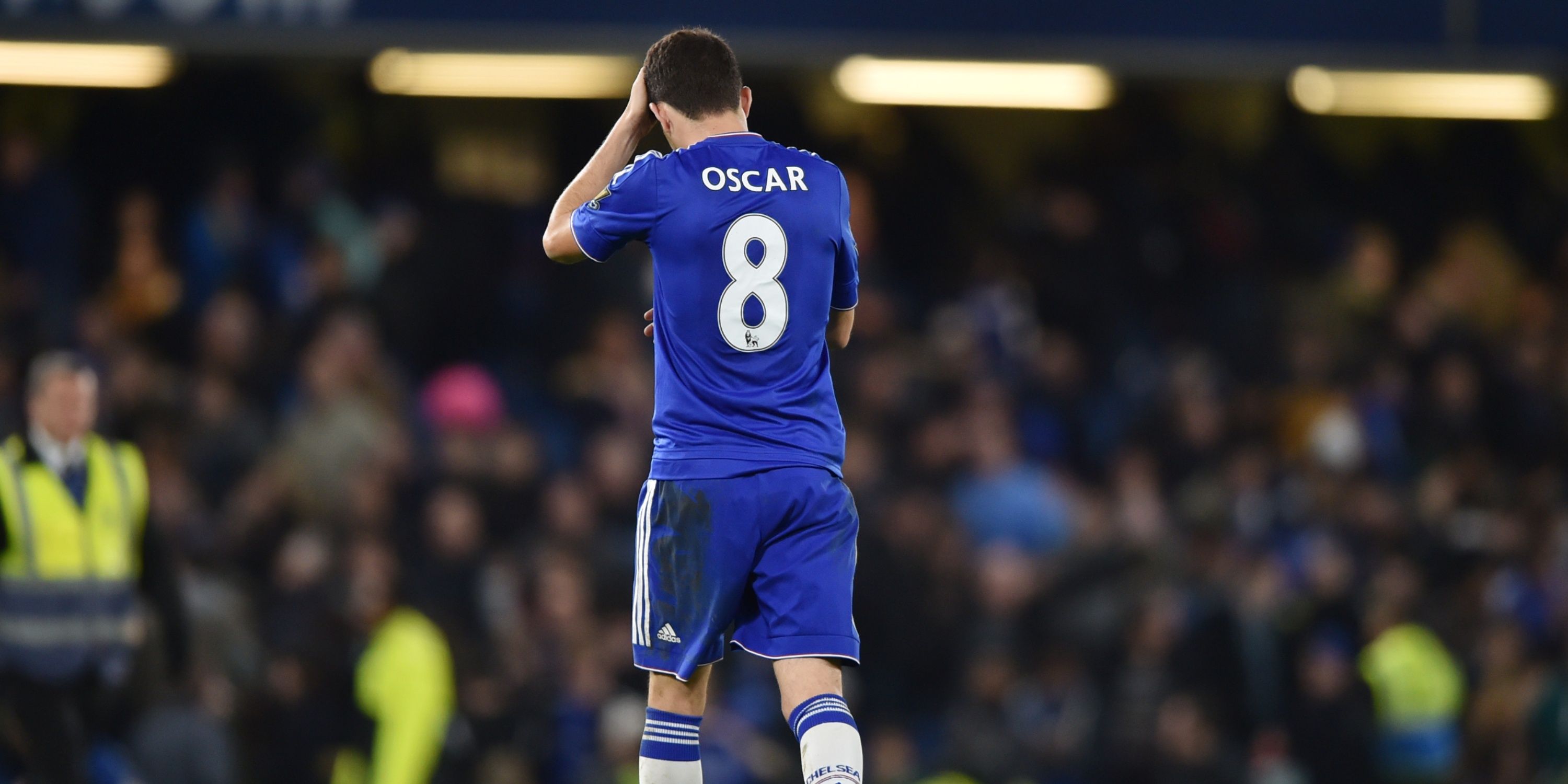 In his third year in England, the gem made 28 top-flight appearances as his side won the Premier League title under Jose Mourinho. A delicious out-of-the-foot strike against Queens Park Rangers was voted as the Goal of the Season – the second time he had landed the award.
The veteran manager would lavish the youngster with praise and said: "He had an evolution, a mental, tactical evolution that allows him to be a fantastic player."
With over 200 appearances for the west Londoners, the FIFA U20 World Cup winner registered 74 goal contributions before he exited for China in 2017.
An intoxicating blend of technique, precision, and trickery, Frank Lampard is yearning for someone of the ilk of his former teammate, who always had a moment of magic he was ready to unleash.
For the potentially incoming Mauricio Pochettino, having Oscar at his disposal would have been an astronomical helping hand.
Video Oscar was a football prodigy, but when the money came, he gave it all up