Fact check: Did Roy Keane end Alf-Inge Haaland's career?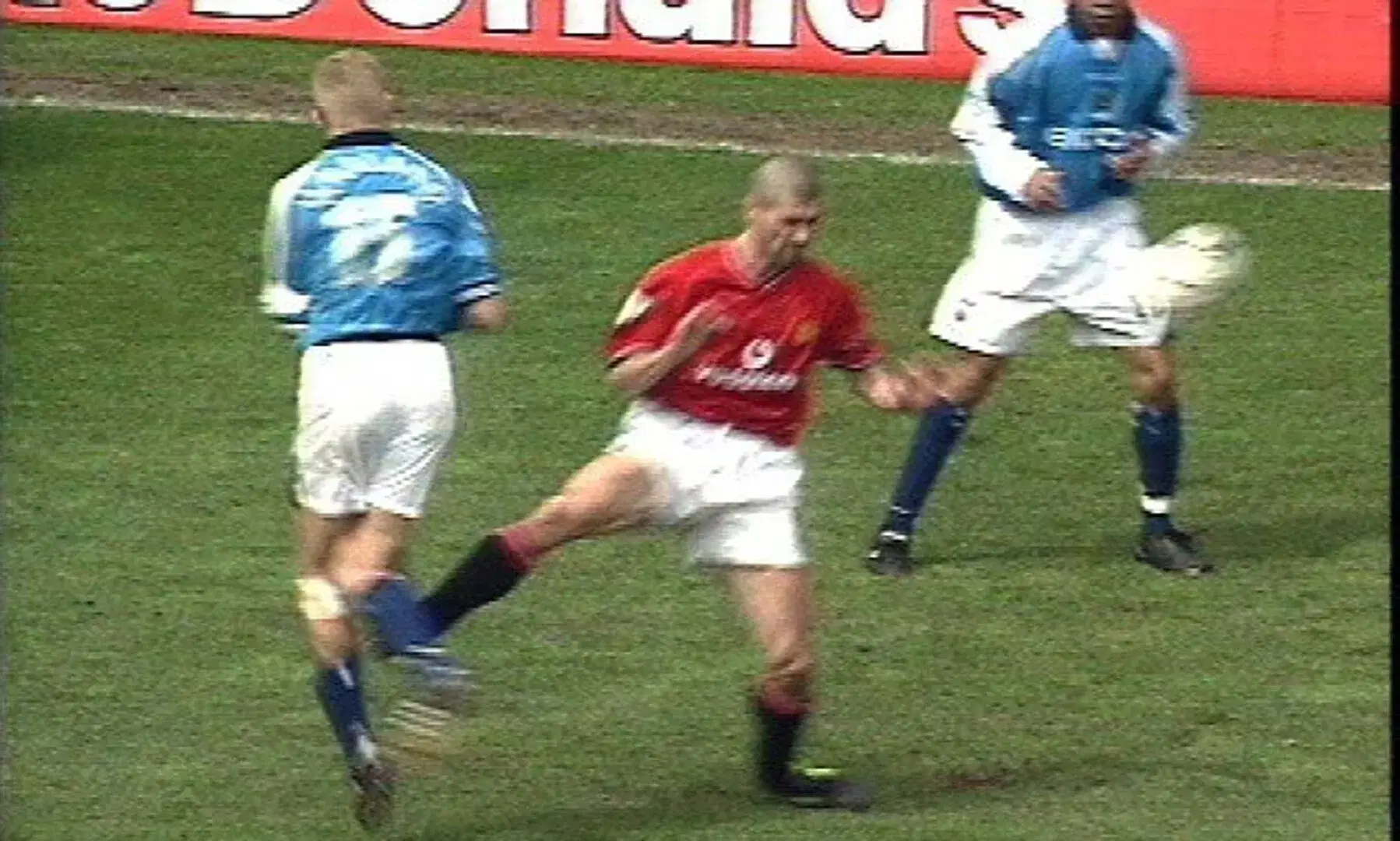 This is one of the most iconic moments in Premier League history
Roy Keane has been one of the most arrogant players the Premier League has ever seen, his stories on and off the field have portrayed him in a particular way. His spell at Manchester United was legendary, he won seven Premier League, four FA Cup titles, and UEFA Champions League and was recently inducted into the Premier League's Hall of Fame.
Keane is regarded as one of the greatest mid-fielders in the Premier League, he was known for his aggressive playing style, as well as his exceptional leadership skills; a natural leader both on and off the pitch, and his influence on the team was immense. He was never afraid to criticize his teammates or opponents, and his outspoken nature often made headlines in the press. Despite this, Keane's performances were always of the highest quality, and he was often the driving force behind Manchester United's successes.
Roy Keane has given us some famous moments, his tackling and the way he used to approach the ball was very different, he was never "soft" during the game. We have seen the glimpses of his fights, some of the tackles he made in his entire career. The most famous one is the tunnel altercation which happened moments before Manchester United were going to Arsenal at Emirates, Roy Keane got into a verbal fight with Patrick Viera and they had to be separated by their teammates.
The Tackle
Roy Keane and Alf-Inge Haaland (father of Erling Haaland) have their past. In 1997, Roy Keane was playing for Manchester United and Alf Haaland was playing for Leeds United, whenever United go up against we see a fierce battle. That same year when both the sides faced each other, a moment in the penalty area took place where Haaland stood over Keane during a match against Man United, moaning at the Irishman for faking injury when he had actually just ruptured his ACL.
Trending World Football Articles:
But things got more serious in 2001, Haaland and City came to visit Keane and United at Old Trafford for the Manchester Derby. In the second half, Keane stepped on his right knee and injured Haaland, Keane was shown a straight red.
In his autobiography, Keane said "he wanted to injure Haaland so badly" but he is not that sort of the payer, yet his statement was very controversial. Haaland played for his country Norway four days after this incident took place.
Related News |ARTICLE CONTINUES BELOW
He ultimately had to get surgery done on his left knee which was not the knee Keane injured, it was completely the opposite. Haaland was not able to continue his playing career, it'll be very hard to put it on Keane saying he was the reason behind his retirement but he played a significant role in Haaland deciding to hang his boots.
For more updates, follow Khel Now on Facebook, Twitter, and Instagram and join our community on Telegram.
Video Manchester United legend crazy moment Roy Keane horror tackle that ended Alf-Inge Haaland's career