How Manchester City's European Achievement Can Benefit Liverpool

How Manchester City's European Achievement Can Benefit Liverpool
Recently, I heard an ex-Premier League footballer (now pundit) say that he believed the 115 charges against Manchester City had been either rescinded or dropped completely. That is the extent to which this huge and potentially devastating case has been watered down by the media, that some assume it has simply gone away. In the aftermath of their fraudulently funded treble, Pep Guardiola and his sports washing employers will now wait and see what comes next, with their manager even asking for some clarification. After seeing their eye watering investment and efforts finally rewarded with a Champions League trophy, many have spoken about how his team may now sit alongside the great sides of years gone by. I get the sense, however, that many of the pundits, commentators, and presenters, are merely biding their time, waiting for the moment when they can freely talk about the worst kept secret in the history of sport. It is an unprecedented situation for the entire sport, yet I believe it is one that could eventually rule heavily in Liverpool's favour.
Everything Manchester City have earned under their current owners, has been on the back of disregarding the rules and creating a pathway to success, which was enabled by mass fraud. Where Lance Armstrong was once the top of his own sporting tree, so too is this current Etihad side. I (unlike others) believe in the process that has been undertaken by the Premier League and the inevitability of what is to come. I trust that the system is about to realign itself and hold this monopolising club to account, with last weekend's 1-0 win over Inter (in the 2023 Champions League final) being the last straw in the Sheikh Mansour era of dominance. Whereas some will see this latest accomplishment as a sign of what is to continually follow, I myself see it as the straw which broke the camel's back.
PSG are the team which started the trend of extravagant spending which engulfed Europe. Tamim bin Hamad Al Thani acquired sole ownership of the French giants in 2012, after becoming a majority shareholder in the year prior. Their dominance of Ligue 1 has been apparent ever since, with only minor blips allowing others to enjoy the rare trappings of domestic success. There has always been very little resentment shown by the other French league teams, as it enabled a struggling division to generate more commercial revenue, thereby raising the profile and profitability of all the teams. The absurdity of PSG's spending and has often been amusing, as they have faltered far more than they have thrived, especially when it comes to their pursuit of Champions League success. The structure of the capital outfit has never really threatened any of Europe's biggest clubs, whereas the rivals that hustle below them (in their own country) do not seem at all perturbed by their continued success. Though there are many parallels with what has occurred with City, PSG have in some ways enriched the lives of their Ligue 1 competitors, which cannot be said of the current Premier League champions.
Manchester City are a team that is an extraordinary example of modern football. The major issue is how they ascended to this point, given their absolute disregard to the laughable financial fair play initiative. The approach of both teams (PSG & City) has caused a ridiculous amount of uncertainty in the modern-day transfer market, given their ability to pay vast amounts over or under the table for anything they desired. Despite this, City have been able to become something that PSG have not, which is a major force which now threatens the success rate of some major European teams. Given their near clean sweep this season, I imagine this scenario will have caused many important club owners and CEO's to once again demand answers and sanctions attributing to the most recent charges. Pep's men have now been confirmed as the world's best team, which surely now forces the authorities to act, or risk the wrath of the biggest and most influential clubs on the planet.
My take on the controversial Super League is simple. I saw the premise of the breakaway faction to be something that was always likely, so that the major clubs who earn more money and attain more power from their commercial reach. As FFP faltered and UEFA bungled their poorly managed charges against City, it probably pushed the likes of Liverpool, Manchester United, Barca & Real Madrid, to search for more control in the competitions they compete in. With internal audits supposedly carried out for all clubs (in the Super League), it would essentially stop all sports washing, with the founding teams all signing up to something that would require more financial control. To see that Manchester United have not won the English top tier since the retirement of Sir Alex Ferguson is amazing, yet is something that they will not tolerate forever. They (much like Liverpool and Arsenal) will not accept competing in an English league that they have little chance of winning, as their neighbours continue to spend their way to success. Arsenal have just enjoyed a wonderful season; however, they too have been unable to overthrow the power of the seven-time Premier League champions. It took a monumental effort by Liverpool to win their solitary title (under Klopp), which would have been a far higher number if FFP had been adhered to by all.
With an independent commission tasked with determining the fate of the current champions, it was interesting to see Ivan Toney given a hefty ban for his gambling infringements. Everton appear to be next in line for sanctions, which I see as a pathway to how Manchester City will eventually be punished. With TV deals, commercial activities, and the potential for more Super League initiatives all relevant to the modern game, I see that the role of Richard Masters (current PL Chairman) could become scrutinised heavily by the giant clubs, if City were to be let off with a small fine and points deduction. I foresee far greater actions to be enforced, so that the integrity of the league can be restored and appease the teams which continue to be the major selling points (globally) for all Premier League TV rights.
With this, I am confident that this ridiculous amount of success we have seen, will be something that brings about appropriate action. After seeing UEFA embarrassed in their flawed approach to sanctions (in 2020), I would be amazed if Richard Masters (appointed in 2019) allowed this charade to carry on. His own professional standing needs him to oversee a fair and just verdict, especially given the staggering number of charges that have been brought against Pep Guardiola's club. Anyone who believes that a multiyear investigation, 115 charges, and the chance of humiliation, will end in a slap on wrist is misguided by the failed past attempt. This looks like a very controlled and coordinated effort that has the backing of historical and powerful football clubs. One would be beyond foolish to start throwing so many charges at a club (which has clearly cheated the system), to then hand out a note of warning only. With the Court of Arbitration for Sport not relative in this case, any defence or eventual court hearing would need the accused to open their books, which would reveal the absolute truth of their actions.
The clock is ticking on the unrivalled run of Europe's reigning champions, with Everton primed to understand their own bleak future. The Premier League must safeguard their own competition or risk the major clubs looking elsewhere again; therefore, I see the amazing success of City as being the key to their own downfall. As with any demise of power, I imagine Liverpool could be primed to reinvent and explode in the aftermath of this ruling, which would be the perfect example of how winning should earned, not bought.
Man City winning the Champions League is such a fairytale. Amazing what can be achieved with £2 billion, a manager with an offshore account, a suspended 2-year ban from European competition and 115 charges of financial irregularity! pic.twitter.com/QkOOXwpqlJ

— Pie Sports Booze 🔞 PARODY (@piesportsbooze) June 10, 2023
Steven Smith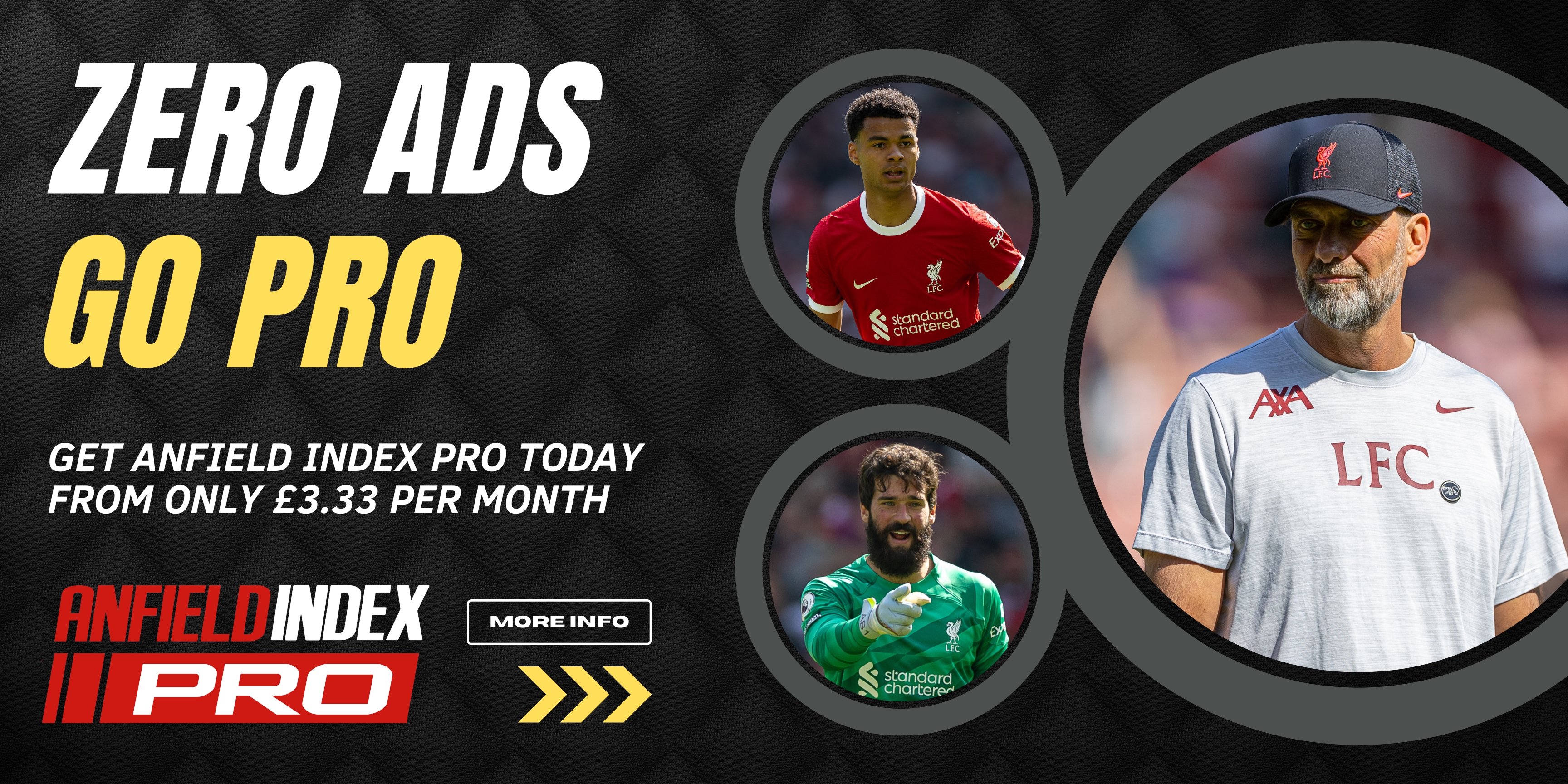 Video Manchester City Have Already Won the Champions League