Jaguars' Doug Pederson reacts to facing Bills in London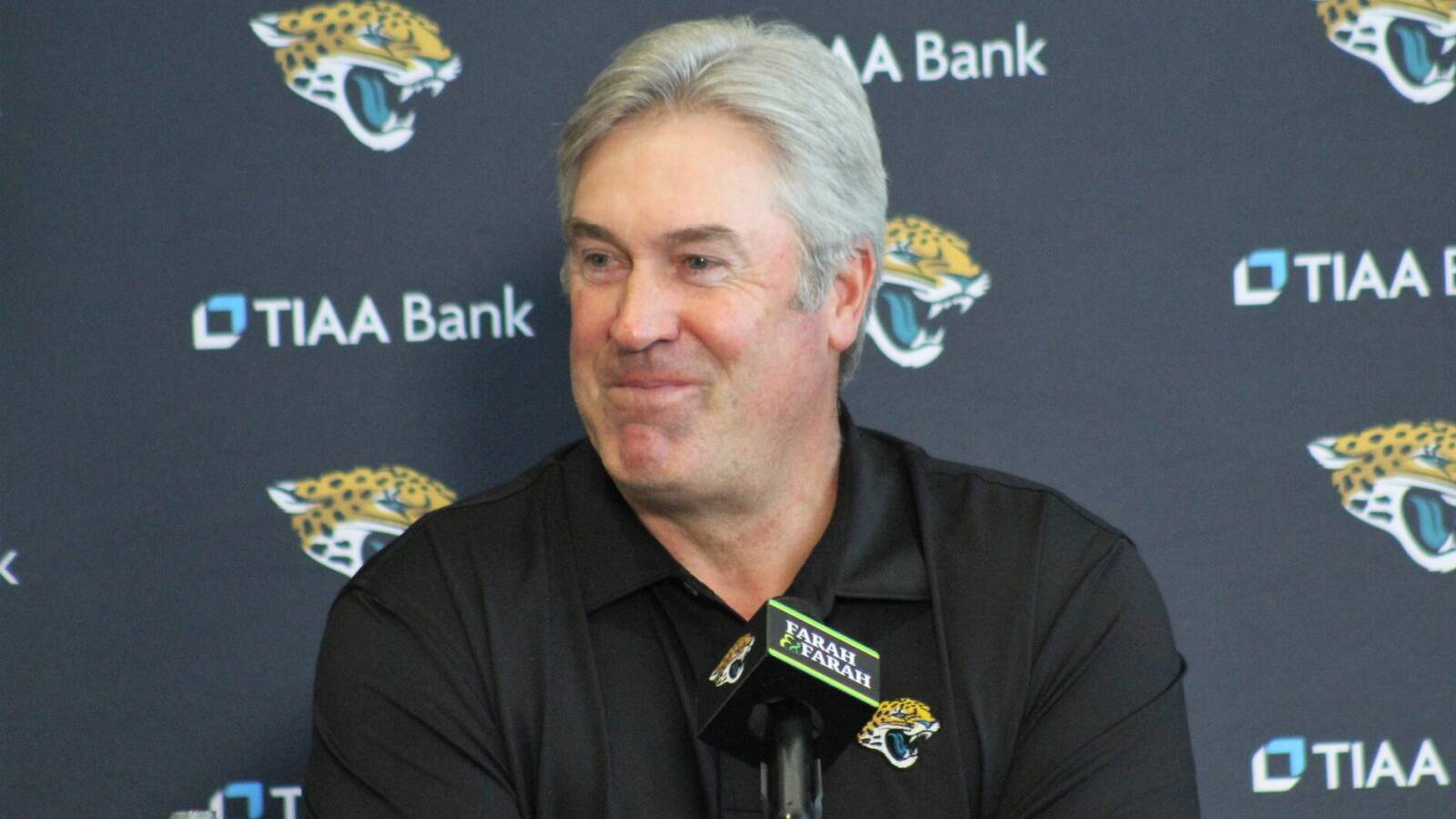 Head coach Doug Pederson didn't hide the fact he thinks the NFL did the Jacksonville Jaguars a solid by scheduling them to face the Buffalo Bills in London this season.
"We know Buffalo is tough," Pederson said during an appearance on NFL Network, as shared by Bobby Kownack of the league's website. "They're one of the top AFC teams and somebody that we look to. If we're gonna get to where we want to get to, Buffalo is one of those teams that we have to compete against."
Pederson then admitted, "I'd rather play Buffalo in London than maybe in Buffalo at the end of the season." 
Buffalo will serve as the "home" team for the Week 5 game between the Jaguars and Bills held at Tottenham Hotspur Stadium in London. Pro Football Talk's Mike Florio is among the analysts who have pointed out that the Jaguars playing overseas has become such a common occurrence that the team has a legitimate fan base in London that may manage to out-yell members of the "Bills Mafia" on Oct. 8. That, obviously, wouldn't be the case at Buffalo's Highmark Stadium.
The Jaguars won the AFC South title last season and were "rewarded" with a history-making road trip. Kownack noted that Jacksonville will become the NFL's first team to play two London games in the same campaign. The Jaguars will "host" the Atlanta Falcons at Wembley Stadium in Week 4 on Oct. 1. 
"It's a great opportunity for our organization," Pederson said of the club's extended stay in England. "As you know, our owner (and Fulham FC owner) Shad Khan really enjoys Europe and London. We have a great fan base over there. It's good for our team. It's good for our team to showcase themselves in the U.K. We're excited."
If nothing else, the Jaguars should be quite comfortable in London when the reigning AFC East champs fly over to face them for the Oct. 8 showdown.
Video "This one goes down as one of the greatest…" Coach Pederson speech after playoff win vs. Chargers