Jude Bellingham 'set to join' Newcastle United as social media post goes viral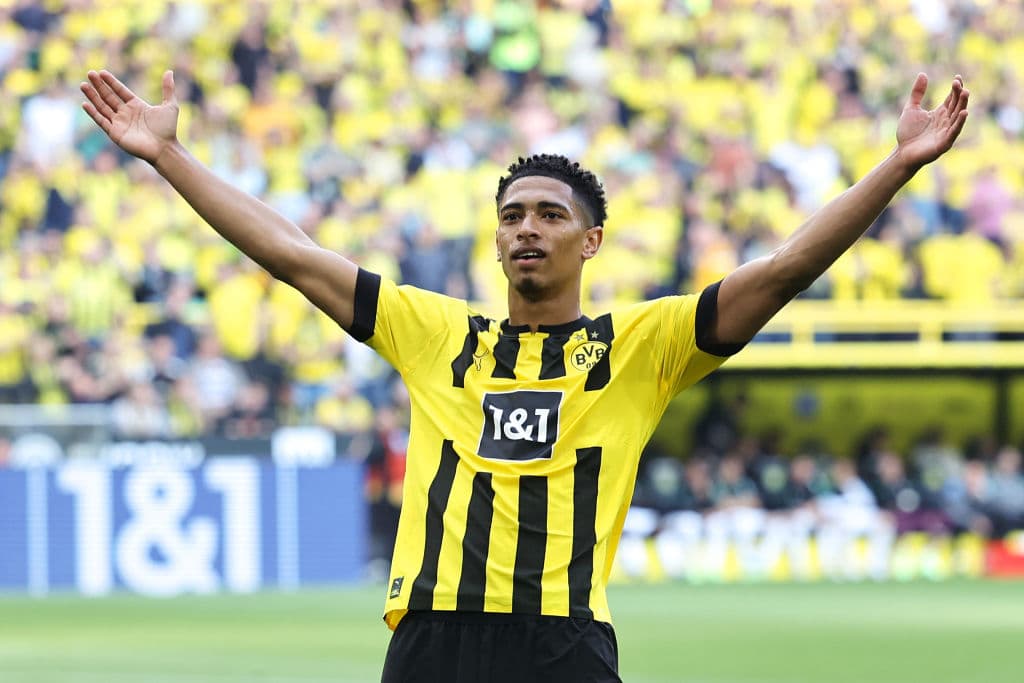 Borussia Dortmund have become the latest club to weigh in on the Jason Tindall trend.
Newcastle United assistant boss Jason Tindall has risen to social media fame this week as a number of accounts continue to jump on the hilarious trend.
Led by the 'Jason Tindall desperate to be centre of attention (@jasontindall_)' Twitter account, the 45-year-old has been outed for shaking hands with opposition managers before Eddie Howe, positioning himself in the middle of team celebration photos and being the first person to greet players when they're substituted.
The account has attracted more than 53,000 followers, which saw Howe asked about Tindall's stardom ahead of Saturday's 2-2 draw at Leeds United.
"It's a funny one. I've spent the last half an hour laughing with him about certain things… and certain things he's been sent," Howe said on Friday. "It's crazy how the internet and social media can create these things.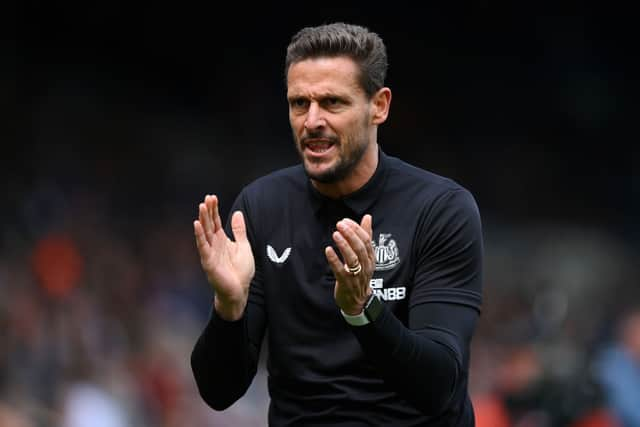 "I think to understand these things, role is to go back to where we started, it gives you a little bit of context to the reason he's in those situations.
"We started with no money, no facilities, working with a group of players, and it was just the two of us and we did everything together. You name it, we did it. We travelled to watch the opposition five hours away in the car together just us and we've never changed that approach throughout our journey together."
Howe added: "He's a good looking guy so when people take pictures of him he gives off a good smile. He's an energetic personality and definitely more extrovert than I am – that's why we work well together but at his core, he's a serious coach and he wants to be successful.
"He has his roles and responsibilities and he does those very well. I've heard this Mad Dog nickname and to be fair we have started to call him that now so we have good fun in the coaches' room about it."
After Saturday's point at Leeds, Dortmund uploaded a photo of Jude Bellingham with Tindall cropped alongside the England midfielder.
The post was met with a lot of amusement on Tyneside, with some fans even joking that the German club were "predicting the future" in the hope that one day Bellingham will join Newcastle.
"Tindall isn't joining Dortmund, so must he Jude to Newcastle, cheers admin," replied one fan. Another said: "Bellingham to NUFC confirmed."
Bellingham is set to be on the move this summer but unfortunately for United supporters, his next move is likely to be Real Madrid.
Get the latest Newcastle United headlines with our free football newsletter! Follow the action from St James' Park and beyond as we bring the sport news to you. Visit our website here to sign up.
Video Agent Henderson trying to keep Jude Bellingham from joining Real Madrid 😂 (via dushane_0/TikTok)