Liverpool FC — Jürgen Klopp on Leicester 0-3 Liverpool, Curtis Jones, Roberto Firmino's fitness and more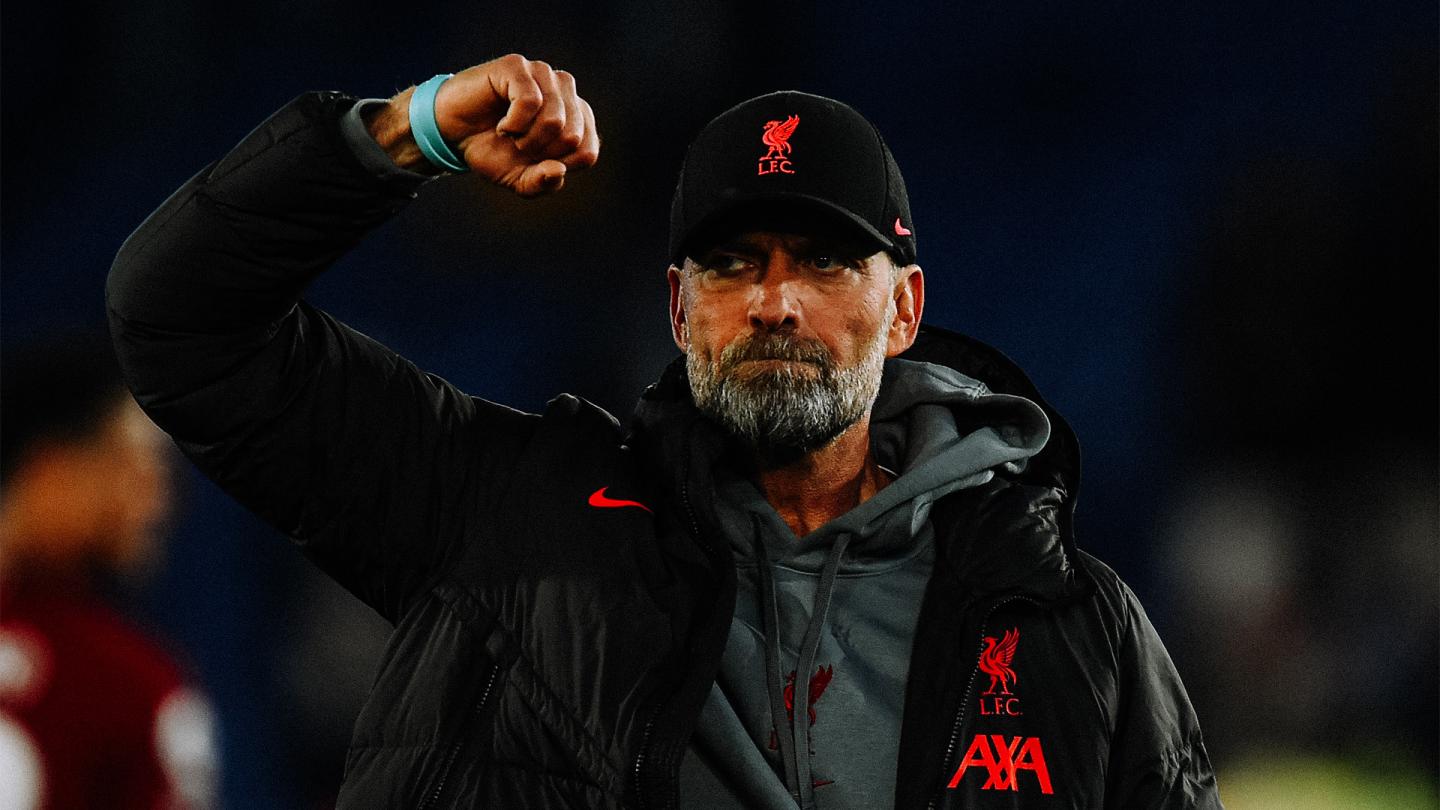 On the form of Jones and his display tonight…
He improved a lot, so I think a lot of things came together. You should not forget he is still a young boy and one or two years ago he played super games for us as well. Then he had a difficult spell with injuries, that's true – strange injuries, a finger in the eye and stuff like this. It took him out for a real while, but this year was especially bad. He could watch a lot of football, he could understand the game better and it looks really like that. I think where he improved the most is counter-pressing, it's exceptional, and speed of play. He doesn't keep the ball that long anymore – he does that, and has to do in moments, but he is much quicker in decision-making and stuff like this. That he is a good finisher, we saw now a couple of times, both goals were absolutely exceptional. I am not sure they were real chances. First with the left foot, a similar goal to the last goal he scored [against Tottenham]. The second one is a super finish. He is in a good moment, really cool.
On whether Roberto Firmino will be available for Saturday's game with Aston Villa…
I think so. So, we drive home, tomorrow will be a day off – not for him but for the others – and then Wednesday team training he will be in, that's my information. So, now we have to see because the Saturday game is a super-difficult game for plenty of reasons. Probably a farewell around the game for a few players and then playing for absolutely everything against [the] second or third-best team in the Premier League in the second part of the season. That's super-challenging, so we have to see. In the middle of everything, we have to win the game, we have to go for it. But around that, we want to show really the respect and appreciation and the love we feel for not only Bobby but Bobby as well, all the boys who will leave in the summer. So, it will be a special day with a difficult game in between or around whatever. We have to make sure that we can do both.
Video Klopp Gives Fitness Update On Firmino! | Leicester v Liverpool | LFC Press Conference PART 1