Liverpool's youngest debutant in 131-year history – where is he now?
Imagine making your professional debut just six days after turning 16 – that was the reality for one Liverpool youngster who would go on to make just four more club appearances.
The year is 2012, Brendan Rodgers is in his first season as Liverpool manager and thus starts another new dawn at Anfield.
Eleven games into the 2012/13 season, domestic cup action kicks off and it takes the Reds to the Hawthorns to meet West Brom in the League Cup.
Jerome Sinclair is one of seven players named on the bench and the youngest at just 16 years and six days, at the 80-minute mark he was beckoned to get himself ready.
A nine-minute debut followed to see Sinclair beat the record set by Jack Robinson at Hull in 2010, who debuted in the Premier League at the age of 16 years, eight months and eight days.
"I'll never forget that moment when the gaffer said, 'You're coming on'. At 16, I had no fear," Sinclair told FOOTY 258 back in 2020.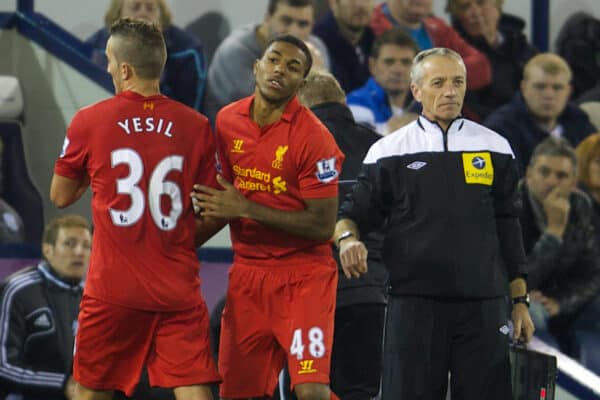 It was his first and only senior Liverpool appearance for 956 days, with his next opportunity coming off the bench against Chelsea in May 2015, Sinclair was now 18.
Between his debut and second Liverpool appearance, Sinclair battled injury, played for the club's academy and made one appearance for Wigan in the Championship.
In 2015, he was involved in Steven Gerrard and Jamie Carragher's all-star charity match, playing alongside Thierry Henry and Ryan Babel, a show of how well he was regarded inside the club.
But only one more appearance would follow under Rodgers before Jurgen Klopp arrived and used Sinclair off the bench just once from four appearances in the matchday squad.
The German handed him his first and only start, against Exeter in the FA Cup in January 2016, and it was there that he scored his first and only goal.
Ten days later he confirmed his departure.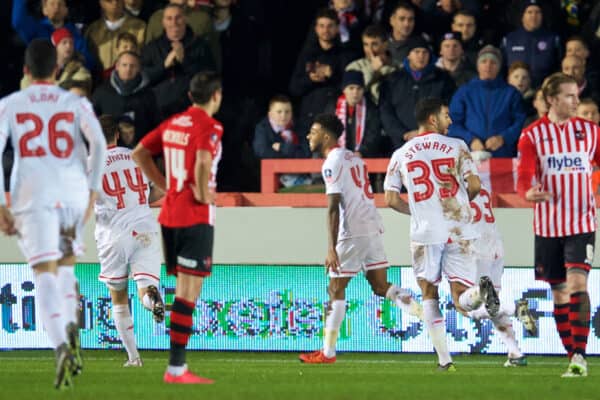 It did not come as a surprise as there was plenty of talk that the forward wanted to find a club that would allow his talent to flourish at first-team level, despite Liverpool's desire to keep hold of him.
"We try to create a situation where younger players know it is not important to get the highest wages in your life in the first year of your career. It is more important to get the real education," Klopp said of the situation in January 2016.
Watford signed Sinclair in the summer of 2016 and paid a £4 million compensation fee for his signature, but that chance to flourish never arrived at Vicarage Road.
In the years following the move to Watford, Sinclair played 14 games for the Hornets, and as a loanee played five times for Birmingham, 19 for Sunderland, 16 for Oxford United, 24 for VVV-Venlo and 27 for CSKA Sofia – scoring a total of 13 goals.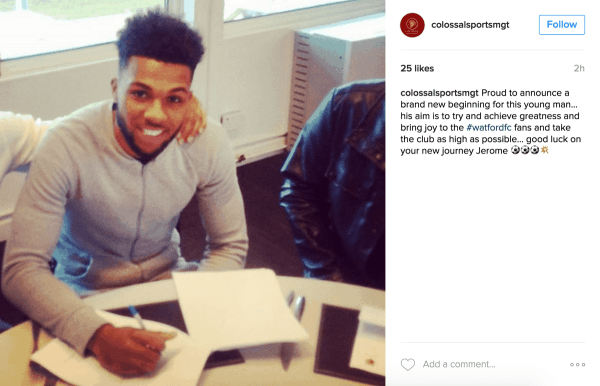 It's seven years later and he is now 26 and without a club since his contract at Watford expired in 2021 and no permanent deal was forthcoming at Oxford after a brief trial.
As per The Athletic, Sinclair is back in Birmingham and has "a number of business interests," including the ownership of a branch of Morley's, a fried-chicken takeaway.
It is a cautionary tale for young players entering the cutthroat world of senior football, with the right advisors and managers required, as well as the right opportunity.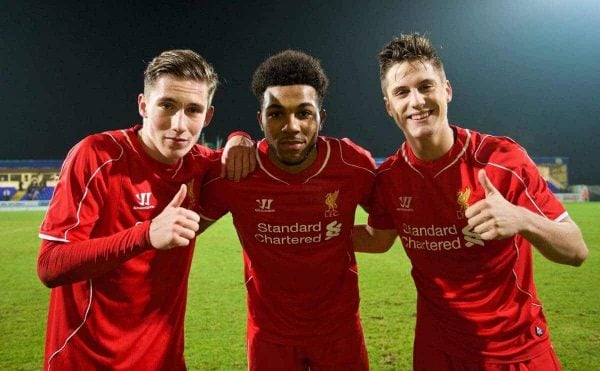 Though, there are no regrets over leaving Liverpool for Sinclair, who revealed to FOOTY 258: "I did it with a heavy heart but at that moment I think it was right to make the decision I did.
"I don't have a bad word to say about Liverpool."
His place in Liverpool's history books remains as the club's youngest-ever player, will it ever be surpassed?
Video Animated story of 130 years since Liverpool FC's first ever game | 'Not a bad start, ey?'