Man City feel they 'owe' Champions League to owners – but Real Madrid will not go down lightly
Pep Guardiola may feel that Manchester City's fortunes in the Champions League will not define his legacy at the club, but one thing is for sure: the owners are desperate to finally get their hands on European football's biggest prize.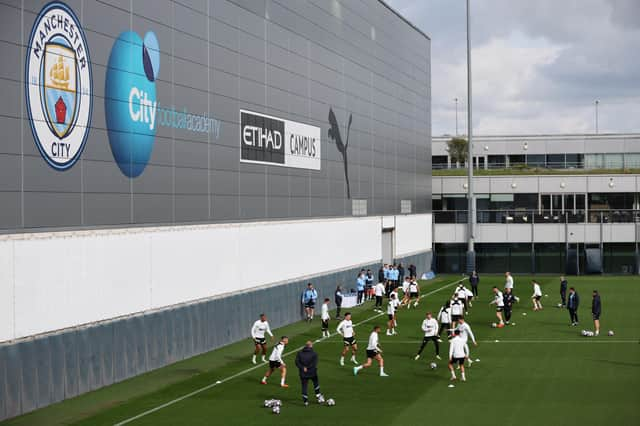 Sheikh Mansour ibn Zayed Al Nahyan bought Man City back in 2008 and while they have claimed every domestic honour going during his long tenure, the Champions League remains out of reach. Losing to Chelsea in the final two years ago is the closest they have come, but Wednesday brings another opportunity to reach the showpiece fixture as they host Real Madrid in the second leg of their semi-final. The tie is delicately poised at 1-1 following a thrilling 90 minutes at the Bernabeu.
Those who watched last week's match were treated to a football spectacle. The quality on show was frighteningly good, emphasised by the two goals. Vinicius Jnr put the defending champions ahead with an excellent finish but perhaps Kevin de Bruyne's equaliser for City was better, a bullet of a shot that flew past Thibault Courtois in the Real Madrid goal and gave the English Premier League outfit a slight advantage going into the return leg on home soil.
Years of near misses have made the Champions League such a coveted trophy for Man City, who are on course to win the EPL once again. "The club is missing that one and, (with) the owners and the amount of money they have pumped into this club and the investment they have done, we owe that to them," said City right-back Kyle Walker. "To get to the Champions League final against Chelsea and not perform as well as we can, we owe that to ourselves and get some revenge for ourselves because we know that was below par on that day."
Standing in their way for the quest for the holy grail is the biggest European behemoth out there. Under the wily and formidable Carlo Ancelotti, Real Madrid are such a dangerous opponent. City dominated the first leg at the Bernabeu in terms of possession, but Real were incisive on the counter-attack and created more clear-cut opportunities. In Karim Benzema, Vinicius Jnr and Rodrygo, they have a frontline capable of hitting City on the break and taking what chances come their way.
Walker's battle with Vinicius Jnr is likely to be one of the most compelling. The pair embraced in a sign of respect after last week's meeting, but Walker has revealed there was also extra significance in the gesture. "I went to hug him because he tried to rainbow flick me, so it was kind of like, 'Please don't try that again – I don't want to be a meme'," laughed the veteran defender. "But boxers fight, have a good battle, and then they shake hands after, and that is the level of respect I do have for him. It's the same with any other player, when it is a good game, you go and give them that level of respect because they deserve it. I will give him the respect he deserves (after the final whistle), but before then it is dog eat dog."
It promises to be another captivating spectacle. The battle recommences at 8pm, with the match live on BT Sport 1 and Ultimate.
Video