Man United: Red Devils launch Thibaut Courtois bid
Manchester United's search for a David De Gea replacement has led them to Thibaut Courtois, with the Glazers now launching a bid for the Real Madrid superstar according to reports in Spain, via Football 365.
Are Manchester United signing Thibaut Courtois?
The shot-stopper currently plays for Real Madrid and has spent five seasons with the Spanish side, adding even more silverware to his collection since leaving Chelsea. Having won a Premier League title with the Blues, he has since won La Liga with Madrid and has also bagged himself a Champions League trophy.
In 2022/23, he was unable to help his side to claim the league title though, despite featuring in 31 top flight games and conceding only 29 goals.
His showings over the last year have also led to the keeper re-establishing himself as arguably one of the best in his position in Europe, if not the greatest. The Belgian's save percentage of 78.9% for example puts him in the top five percent in that category and his crosses stopped rate has him in the top nine percent too.
It shows that he not only keeps out opposition attempts at goal but can command his box with confidence under barrages of long balls and crosses, something De Gea often struggles with.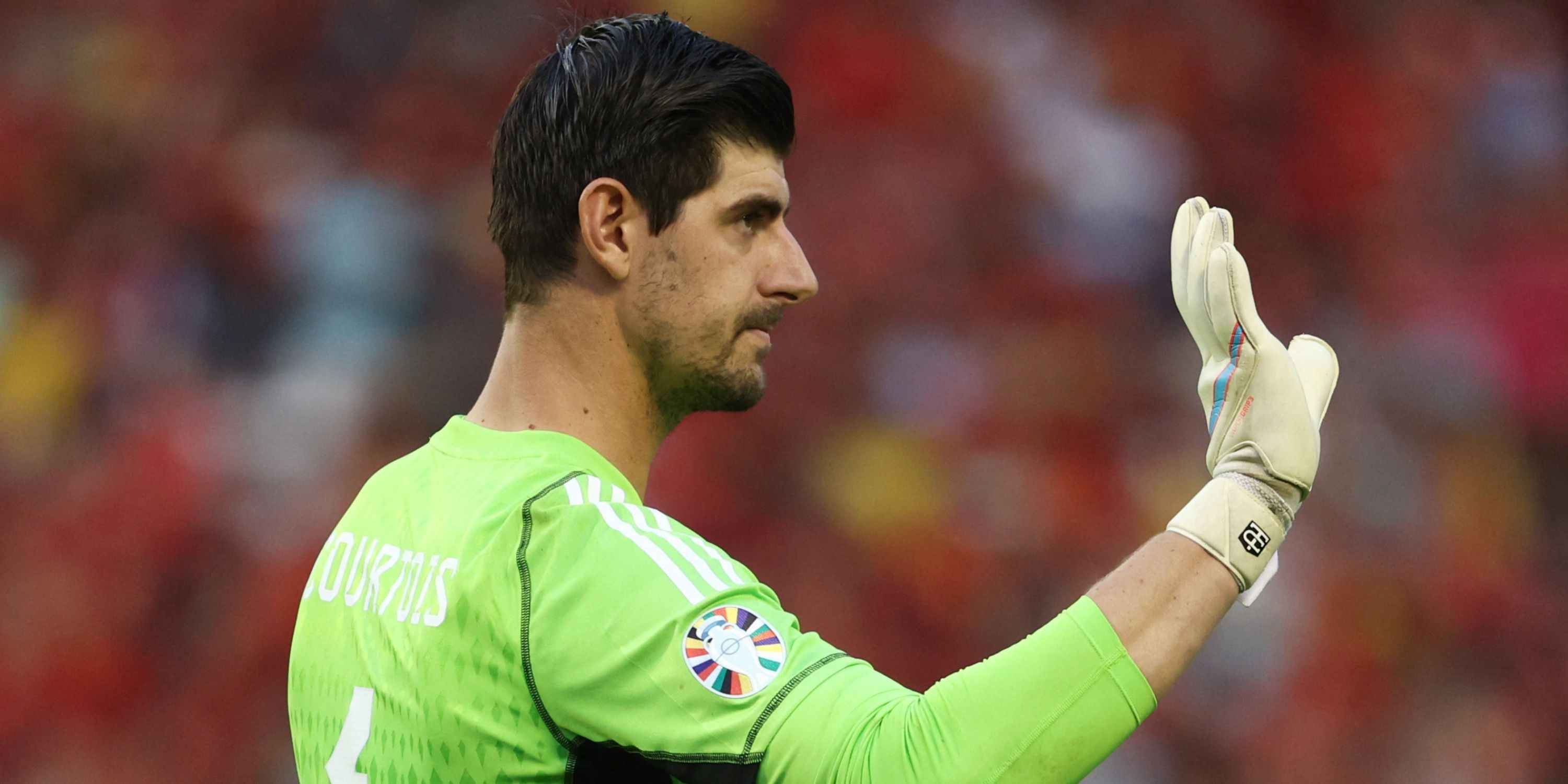 And these showings have now led to interest from Man United. According to reports from Spain via Football 365, Red Devils chiefs have a real interest in Courtois and have launched a huge 80 million Euro (£69m) bid to land the player over the summer.
The club are of course in the market for a new shot-stopper, with De Gea potentially out of the exit door at Old Trafford. Courtois has Premier League experience to boot and they are apparently offering him £17m (about £325k-p/w) a year to sign on the dotted line.
When does Courtois' contract expire?
The player's deal with Real Madrid is set to expire in 2026, so the Spanish side would likely be hoping to hold onto him for longer than this summer. If a bid as big as this one is indeed on the table though, that could perhaps tempt them into a deal.
If United do land Courtois, they would be getting themselves a shot-stopper who has been described as "top class" by football journalist Josh Bunting and has certainly proven that to be true.
The journalist also added that the performance in the Champions League final against Liverpool was "immense" from the Belgian – and if the Red Devils could add him to their squad then, they would have a much more solid option in goal and some extra bragging rights over their rivals to boot.
Video Thibaut Courtois Amazing Two Saves manchester united 1 1 chelsea Premier League 26 10 2014