Man Utd target Diogo Costa hailed as 'extraordinary' by his goalkeeping idol
Manchester United have been consistently linked to Portugal goalkeeper Diogo Costa as questions swirl over the future of David de Gea.
A decision is due on Manchester United's goalkeeping position. The MEN report the Red Devils are looking to sign a 'new number one', with Porto's Diogo Costa one of the names linked.
The Metro reported rumour linking Costa to Old Trafford back in October, with The Athletic later reporting the club began scouting him early in the season.
Portuguese newspaper CM Jornal even reported United enquired to 'reserve' Costa for this summer, asking to be directly told about any competing interest in the shot stopper. So now, the club have a decision to make.
READ: Confirmed Manchester United transfers in, out, loans, releases, youth for 2023/24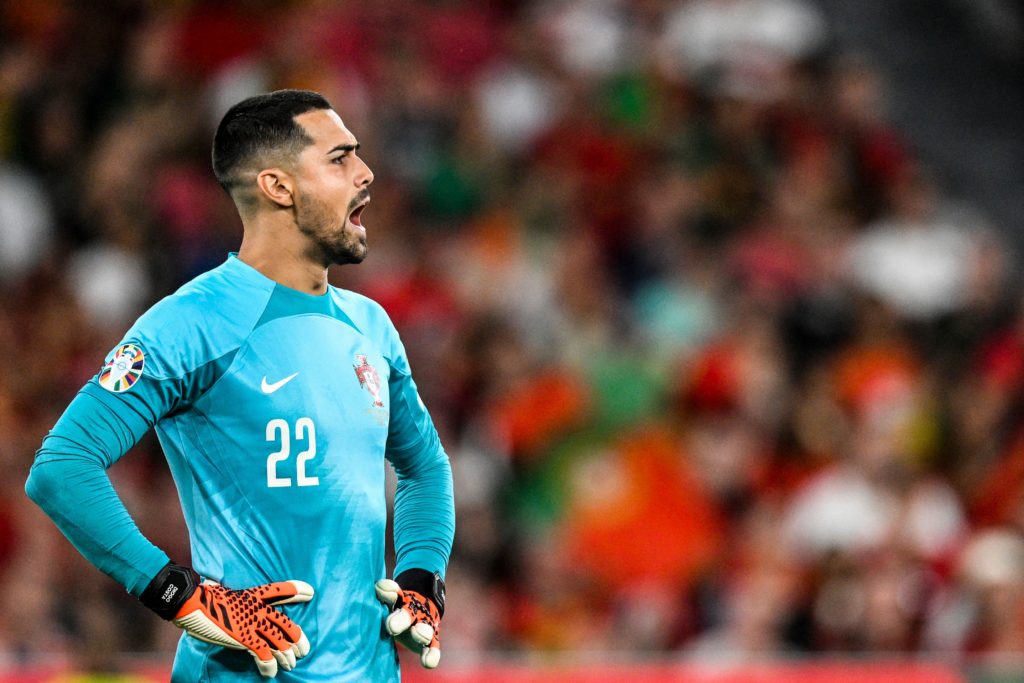 Diogo Costa is highly regarded
It is with good reason that Manchester United want Diogo Costa, who was the youngest first choice goalkeeper chosen to represent his country at World Cup 2022.
Costa's shot-stopping ability is mixed with his ability to play out from the back with his feet, penalty saving prowess, and bravery coming off his line.
While David de Gea is seen as a one-dimensional stopper in the modern era, Costa is the all-round package.
Former Porto goalkeeper coach Rui Barbosa told FIFA+ earlier this season that he is excited by Costa's ability, and referenced the player's admiration of his idol Vitor Baia.
He said: "With his work rate, qualities and ability, he could become one of the five best keepers in the world. I've got no doubt that he'll do it – not straightaway maybe, but certainly in the medium term.
"Diogo is really good with his feet. What I can see is a player who's just as cool under pressure as Vitor [Baia] and who's as fearless when coming off his line.
"Diogo's ability with his feet helps him, but he's good at everything he does if you ask me. It's just another facet that the coaches who work with him can use."
Costa's performances have also caught the attention of Vitor Baia himself, Porto's Champions League winning goalkeeper under Jose Mourinho in 2004.
Vitor Baia told Record earlier this year: "The kid is extraordinary. He has the road ahead of him and he has everything a goalkeeper should have.
"He's humble, intelligent, fast, plays well off the posts, plays well with the feet, controls depth… He's a complete goalkeeper."
Costa is one of the more expensive options on the table for Manchester United, however, a move would be a long-term investment over many seasons. Make the move now, and reap the benefit for years to come.
Related Topics
Video Diogo Costa vs Inter | Saves & Distribution | MAN UNITED TARGET 🔴