Newcastle United given unlikely Champions League message after viral trend blows up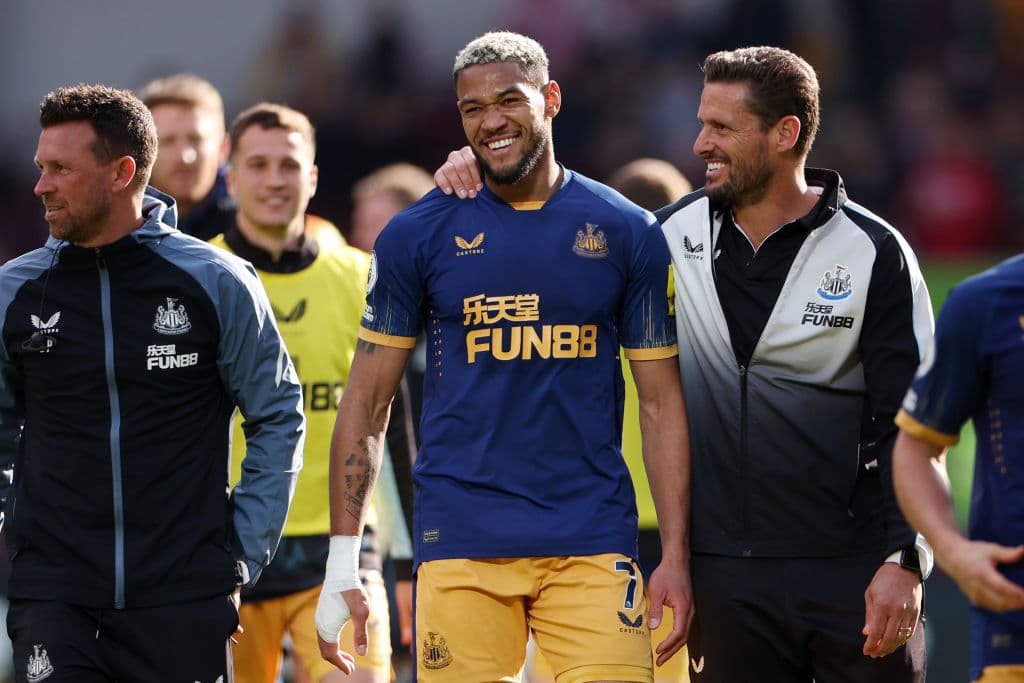 Spanish La Liga outfit Athletic Bilbao have sent a good luck message to Newcastle United, with 'hot topic' Jason Tindall the focus.
Newcastle United assistant boss Jason Tindall has been in the headlines this week a little more than manager Eddie Howe might like.
Social media has blown up with pictures and accounts poking fun at Howe's No.2, nicknamed 'Mad Dog' by the Geordie masses, for his touchline approach and antics.
Howe was even asked by journalists what he makes of things he seen about Tindall in the news this week.
Speaking to reporters at the club's Benton training base, Howe said: "It's a funny one – I've spent the last half an hour laughing with him about certain things and certain things he's been sent.
"It's crazy how the internet and social media can create these things. I think I said in a recent interview that to understand Jason's role, you have to go back to where we started, you have to do that. It gives a little bit of context to the reason he's in those situations.
"We started with no money, no real facilities, working with a group of players and it was just the two of us, and we did everything together – you name it, we did it. We were a partnership, we travelled to watch the opposition, five hours away, we'd go in a car together, so it was really just the two of us. We've never changed that approach throughout our journey together."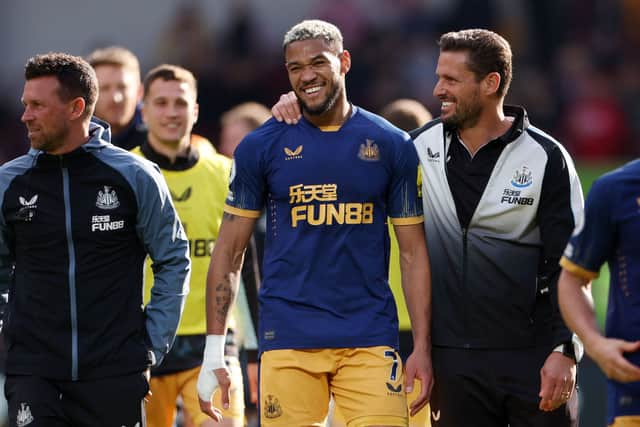 At times this week, Tindall has been trending on Twitter, such has been the noise – and summer opponents Athletic Bilbao have jumped in on the act, by offering long-time friends United some words of encouragement, using a pic of their assistant coach.
The message, laced with a laughing face and eyes emoji, read: "Best of luck tomorrow morning, Magpies!"
Newcastle United take on Leeds United at Elland Road tomorrow in the Premier League looking to stretch their lead on fifth-placed Liverpool to six points. The Reds don't play until their Monday night trip to Leicester City.
Howe's Magpies are looking to return to European football for the first time since 2012/13, and to Champions League football for the first time in around two decades.
Video Alexander Isak ASSIST vs Everton was crazy..