'On Friday': Fabrizio Romano shares what he's now heard Manchester City have done with £70m Arsenal target
Arsenal might be edging closer to a few new signings but they aren't quite out of the woods yet with Declan Rice.
The West Ham and England man is expected to join the Gunners. Multiple reports over the last few weeks have suggested Rice has chosen Arsenal as his preferred destination.
However, City are lurking in the background and according to Fabrizio Romano, have asked as recently as Friday about where the deal is up to.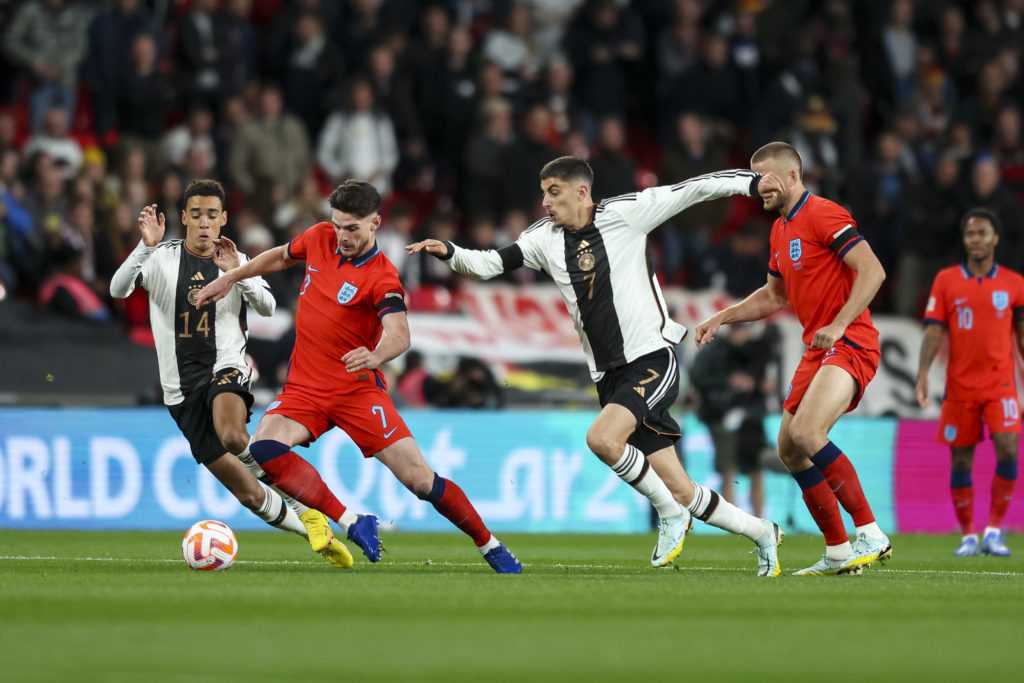 Manchester City lurking for Declan Rice
Speaking on his YouTube channel tonight, Romano got onto the subject of discussing Arsenal's transfer business.
And when discussing Kai Havertz, he dropped in a small line on Rice and Manchester City.
"As for Declan Rice, with Rice Manchester City once again asked for information on Friday for the situation. So, the same with Kai Havertz, Arsenal have to be fast," Romano said.
Rice is currently away with England and is expected to make a decision on his future when he returns.
West Ham are looking to bring in over £100m for their man but so far, Arsenal have been reluctant to go to such a number from the outset.
Big decision looming
Gareth Southgate said it earlier today but there will be an element of players in this England camp of tapping up.
The England squad know that players are on the move so the likes of Grealish, Shaw, Saka and more will be getting their say in when it comes to players like Rice.
Ultimately, West Ham will be the ones who accept the bid. But Rice will have the big decision to make and at the end of the day, that could be a hard one.
Arsenal are an exciting project but City just know how to win. Plus, turning down Pep Guardiola is a tough call.
Related Topics
Video Fabrizio Romano REVEALS Arsenal's New AGREEMENT! | Declan Rice £100 Million TRANSFER Offer?