Phil Neville has just sent an astonishing message to Inter Miami fans after they booed his son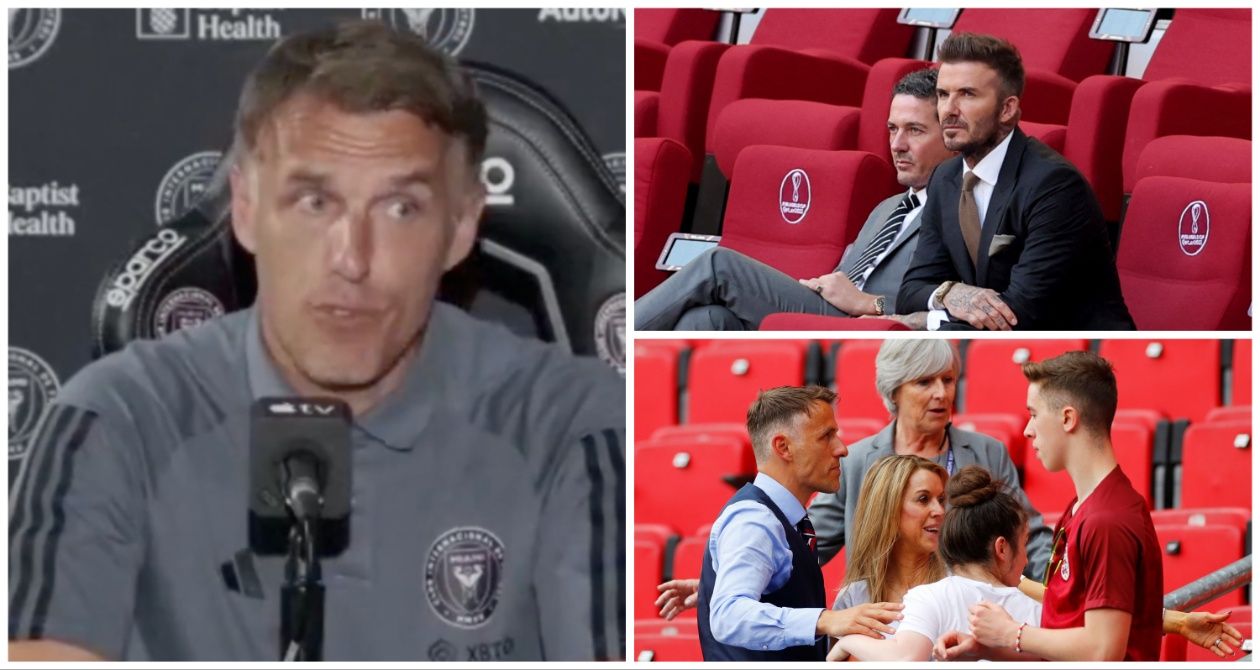 Inter Miami manager Phil Neville has delivered an extraordinary press conference after his son was booed after coming on as a substitute during the club's most recent defeat.
What did Phil Neville say about his son?
Having just won just two of their last 13 games, David Beckham's MLS franchise team haven't really been enjoying the best spell of form of late. As a result, they sit last in the division, having tasted defeat in ten of 15 matches so far.
FootballFanCast VIDEO OF THE DAYSCROLL TO CONTINUE WITH CONTENT
The latest blow came this week when a single goal from Tom Barlow was enough to see New York Red Bulls pick up all three points away from home, despite later having a man sent off.
During the game, with ten minutes to go, Neville opted to bring his son Harvey on but this seemed to enrage the Miami home crowd as they booed loudly and jeered every time he touched the ball.
In reaction to that lack of support for his son, 46-year-old Neville came out swinging in his most recent press conference, telling his own fans to hurl abuse at him but never to waiver in support for the club's younger players.
Speaking to the press (via Football Daily), he said: "I've been at this football club for two and a half years, I've been really lucky with the support that I've had from everybody, from top to bottom and from in the stands. So [for] that, I feel really fortunate.
"And I would say to the supporters… it sounds a little bit bullish, but please just come for me. You know, support the team, support the young boys, the young boys are going to be there.
"You think about the young boys on the pitch at the end given everything, that's what this football club is going to be built around. Those young players, this academy is going to be the foundation of this football club.
"Don't kill one of our own, don't knock one of our own. Just come for me. You know, if you're unhappy, hit the manager. Don't go for one of my boys, don't go for one of my young kids because that hurts. That's personal."
Why does Harvey Neville play for Inter Miami?
Harvey made his debut at the end of the previous season and has now made ten MLS outings so far this term, starting just two games – while he first signed a two-year deal with the club last August.
Perhaps, some fans are unhappy because they think this is a show of nepotism from Miami's manager. In fairness to that theory, his son has only ever played for any other senior side, while he also played for the Valencia and Manchester United youth teams – where Phil coached in the past too.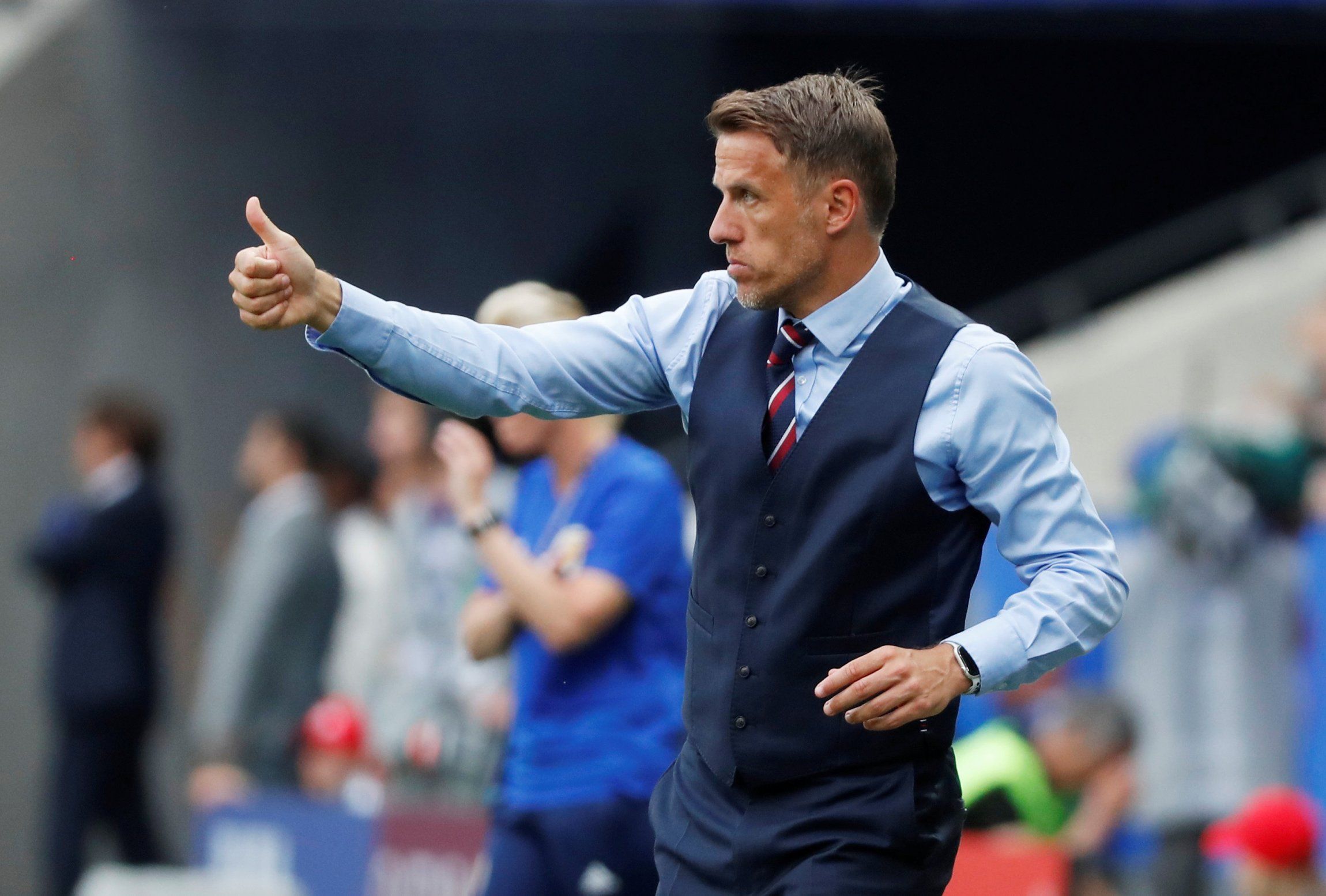 It's hard enough to win over the home crowd if you keep losing home games. If you then go and bring your own unestablished son onto the pitch, it's hardly going to help the situation.
All in all, it sounds as though Beckham might have to sack his former teammate before things get any worse in Miami.
Video 'Come for ME! Don't go for one of MY BOYS! | Phil Neville responds to Miami fans booing his son