Premier League has no influence over timeline of commission's review of Everton case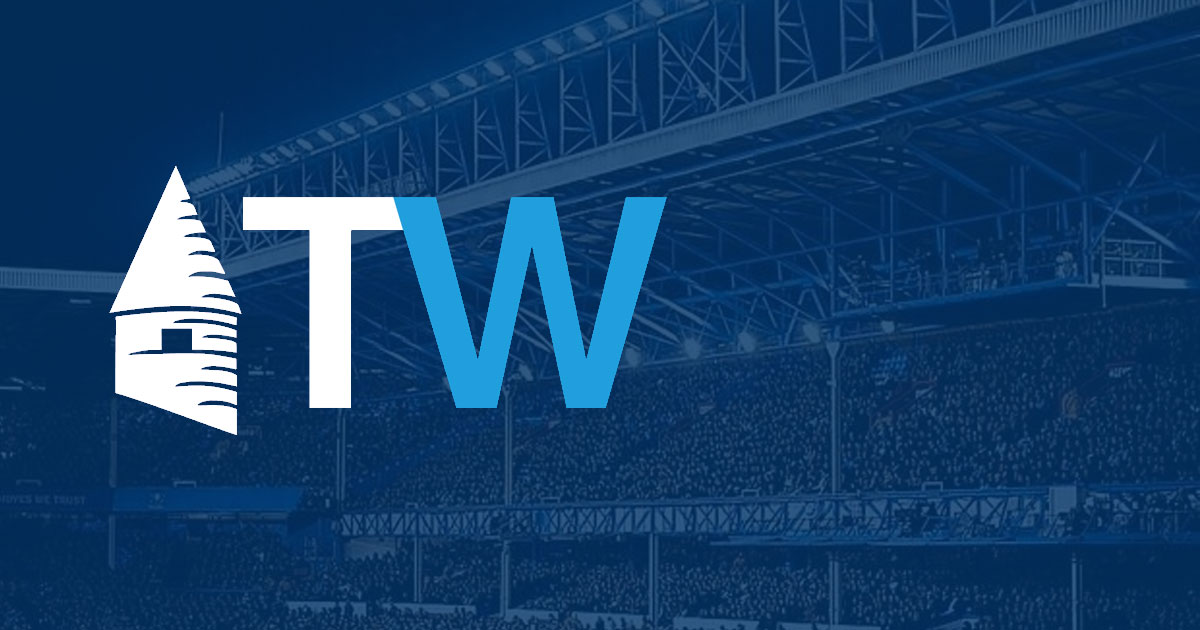 The Premier League have reportedly told Everton's rival clubs in their recent battles against relegation that they are powerless to bring forward the verdict of the commission reviewing the charges that the club violated financial fair play rules.
The League referred the Blues' case to independent arbiters in March and, as such, have no say in how swiftly or otherwise the adjudication process will be completed, one which could result in anythiing from a hefty fine to a points penalty.
The Daily Mail claim that Leeds United, Leicester City, Nottingham Forest, Southampton and Burnley believe they are entitled to compensation from Everton if the club are found guilty of breaching spending rules are preparing to sue the club if they stay up this season. 
They are said to have requested that the Premier League ensure the work of the independent commission be completed before the end of the season so any sanctions could be applied to the ongoing relegation battle, particularly in the case of a points deduction.
Article continues below video content
According to The Telegraph, however, the clubs concerned have been told that the timeline for ongoing deliberations is set by the commission and that the Premier League cannot interfere with the process once it has made its charges under rules agreed by the member clubs.
These latest complaints against Everton come a year after Burnley and Leeds first wrote to the Premier League demanding that an independent commission be formed to look into the club's finances amid their claims of serious breaches of Profitability and Sustainability rules.
That request was refused, with the League informing those clubs that they were satisfied that Everton had operated within the rules, and the threats of legal action pursuing damages never materliased as Leeds avoided relegation themselves and Burnley later faced their own financial scrutiny.
Matt Hughes of the Mail suggests that this new group of five clubs — Burnley are apparently still aggrieved they were relegated last season — have lodged legal papers with the Premier League which make them a party to a dispute seeking £100m per club in damages, the estimated loss of income for one season after the deduction of parachute payments in the event of demotion from the top flight.
---
Reader Comments (63)
Note: the following content is not moderated or vetted by the site owners at the time of submission. Comments are the responsibility of the poster. Disclaimer ()

James Hughes

1 Posted
17/05/2023 at
08:11:20
Well, talk about the gift that keeps giving…

Mike Hayes

2 Posted
17/05/2023 at
08:16:05
James,
Apparently it's a regurgitated "story" from last time which is typical of the Nazi paper the Daily Mail – Twitter again. 🤷

Danny O'Neill

3 Posted
17/05/2023 at
08:41:47
Honestly. Sue because a team finishes on more points.
Most clubs in the modern game spend more than they earn.
Grow up.
I don't read the papers these days.
The Sun is a rag. The Mirror a protest paper that is very angry. The Express, my Labour-supporting grandfather's paper of choice, has suddenly turned into a Brexit mouthpiece. The Daily Mail; it's like being lectured by your Aunty. The Guardian doesn't like the Tories.
Just get the lawyers out. Sued for finishing higher than those below us?
Are Arsenal going to sue Manchester City?
Honestly.

Finn Taylor

4 Posted
17/05/2023 at
08:49:29

Michael Kenrick

5 Posted
17/05/2023 at
08:49:52
Finn,
That was the only positive I took from this – that the clubs had supposedly failed in their bid to accelerate the verdict and imposition of any punishments.
But the Premier League should have the power to stop their member clubs from sueing each other.
What is the point of having a comprehensive handbook of rules and regulations, with each club as a stakeholder in the whole operation, and regular (monthly?) meetings of those stakeholders who can each have their say?
The authority of the Premier League should be paramount, but they have created a monster by not severely disciplining clubs that sue each other. Instead, they will just hold up their hands and claim to have done right while creating a monster where clubs with a perceived grievance created by their rules can potentially tear each other apart.

Jimmy I'Anson

6 Posted
17/05/2023 at
09:26:52
Surely they should be suing all of the clubs that broke FFP rules. Presuming we're guilty, league position is irrelevant. Every club above them that broke the rules gained an unfair advantage, not just Everton.
If this was allowed to happen, Chelsea, Man City and soon Newcastle can all expect to be sued by other clubs. City costing clubs the league title, Newcastle costing clubs a Champions League place, Chelsea just being Chelsea and spending £750M in one season.
The minute one club successfully sues another, the Premier League is finished.

Jimmy I'Anson

7 Posted
17/05/2023 at
09:36:52
I can't help but think this is these clubs trying to destabilise the team before the last two games. Can we sue these clubs for gaining an unfair advantage through media reporting? Maybe if they successfully sue us, we can sue the Premier League for allowing member clubs to act like this.
Ironically, this could just help our case with the investigation by the 'independent commission'. The can of worms will only be opened if we are found guilty, and that can of worms will suit no club whatsoever.

Brian Harrison

8 Posted
17/05/2023 at
09:39:25
Like most things written in The Mail, it can be filed under complete fabrication, I wouldn't even believe the date on their paper.
This paper is and has been owned by the Rothermere family, the present incumbent lives in Monaco and classes himself as French and he pays no tax in Britain. Yet proceeds to tell British taxpayers how the country should be run.
What I find curious is, if these clubs want to sue Everton because they have transgressed the rules, why will they only go through with the action if Everton avoid relegation?
The Premier League will, when the independent commission completes its findings, issue any penalties – whether that be a fine or a points deduction – but, whatever the findings, it will only come into effect next season.
I wonder why these clubs haven't adopted the same stance with Man City after the Premier League charged them with a similar offence?

Jimmy I'Anson

9 Posted
17/05/2023 at
09:42:27
Exactly Brian, league position is irrelevant.

Michael Kenrick

10 Posted
17/05/2023 at
09:47:05
Brian,
Further down in The Times article, there's a paragraph that would tend to support your claim of fabrication:
The clubs who asked for the fast-tracked hearing have distanced themselves from reports that they have lodged legal papers with the league this season.
And their next paragraph attempts to shed some light on the probable timeline:
The timescale for Everton's case to be heard remains unclear but FFP cases in the Sky Bet Championship have taken between 18 months and 2 years to reach a conclusion.
That seems an inordinately long time to review the accounts, request and analyse backup materials, debate the merits, and then reach a conclusion. But I suppose it depends how deep they are going to go.

Jerome Shields

11 Posted
17/05/2023 at
09:53:42
The Mail stirring things as usual. They were wrong about the sooner rather than later Independent Commission findings and are now trying to bolster it up by claiming that, because it was not held sooner, that there is discontent as a result.
The truth is that the Independent Commission was always going to be held after the end of the season and any finding would relate to the following season.
If the Commission had been held before the end of the season, the Premier League would become a party in an existing relegation battle, something it would be unethical for them to get involved in.
Advice to Mail: Get a life.

James Marshall

12 Posted
17/05/2023 at
09:55:37
Even if we did fuck up our spending, look what good it's done us! It's not like it's helped us, we're as shit as the Bottom 3. Laughable.
I look forward to Arsenal suing Man City for the same reason. Yeah, good luck with that!
Fuck the Daily Fail, and the Sun all anyone who reads them needs their head read.

Kevin Molloy

13 Posted
17/05/2023 at
10:01:19
This is brilliant news. That was a massive cloud hanging over us, that they would apply a 3-point deduction this season. Who cares if they stick that on us next season, we'll have all year to make it up – this time with a manager who knows what they are doing.
This suing lark is just a symbol of their frustration, they won't actually do it cos of the appalling precedent it would set. What, fall outside of profit and loss and every other club gets to sue you if they then go down? Never gonna happen.

Michael Kenrick

14 Posted
17/05/2023 at
10:08:05
Jimmy and Kevin,
"The minute one club successfully sues another, the Premier League is finished." "Never gonna happen."
It would be reassuring if that were true, but unfortunately the precedent is on the books with West Ham Utd and Sheffield Utd going at it some years ago over Carlos Tevez:
West Ham have been fined £30 million after a Football Association Arbitration panel ruled in favour of Sheffield United.
I guess you could say that it never reached the courts and was instead decided through arbitration proceedings under the umbrella of the Football Association, which covers both the Premier League and the Football League?
On that note, I see that the Sky Sports timeline of events includes this:
13 July 2007: Sheffield United explore the possibility of an appeal to the High Court but the Blades' attempt to gain leave is refused.
It then took a year for the independent arbitration hearing to rule… followed by another 6 months before West Ham and Sheffield Utd reached an out-of-court settlement to end their dispute over the Tevez transfer.

Brian Harrison

15 Posted
17/05/2023 at
10:38:33
Michael,
I think that this was about 3rd party ownership of a player's registration that is not allowed here. You are right that Sheffield United did take action against West Ham, who signed both Tevez and Mascherano who were both on 3rd part ownership contracts. This 3rd party system is still used a lot, mainly in South America.

Jimmy I'Anson

16 Posted
17/05/2023 at
11:22:02
If three clubs successfully sued Everton for £300M, then Everton would be bankrupt and they wouldn't get a penny anyway. All it would achieve is the destruction of one of the founder members of the Premier League.
Even if they do go down this route unsuccessfully, I wouldn't be surprised when any new reformatted Euro Super League that includes us comes along, then we'll be off.

Joe McMahon

17 Posted
17/05/2023 at
11:22:59
The relegation for Burnley was the best thing that happened to them, the feel-good factor in the area is now incredible, so I don't know why they're still whinging.
Let's face it, Everton FC are up the creek whatever league they are in.
Again special mention to the Greatest Evertonian in the world. I never saw him as some kind of saviour, and never warmed to him or trusted anything that came out of his fat gob.
If we had to have an "Old School Luvy" I'd prefer someone like Christopher Biggins, at least he's a decent person.

Stephen Davies

18 Posted
17/05/2023 at
11:24:40
Kevin #13.
If there is to be a points deduction, I doubt very much it will be as little as 3.

James Hughes

19 Posted
17/05/2023 at
11:25:42
James M, you could be right I probably do need my head read but it wouldn't be because I glance at the Mail sports news. :p

Paul Hewitt

20 Posted
17/05/2023 at
11:30:25
Jimmy @16.
I very much doubt we would be invited into a European Super League.

Bill Fairfield

21 Posted
17/05/2023 at
11:32:51
Legal action?Could drag on for some considerable time then.

James Marshall

22 Posted
17/05/2023 at
11:33:32
We're far more likely to be invited into a European Sunday League.

Christine Foster

23 Posted
17/05/2023 at
11:38:16
It is the incompetance of financial management, especially over Moshiri's tenure, but specifically under the board of directors led by the chairman and CEO who are directly responsible for the decisions that continue the possible ramifications to our very survival, not just in the Premier League but existence. Ridiculous player purchase and subsequent contracts, poor recruitment of managers, and here we are again, subject to condemnation and ridicule off the pitch as well as on it.
Will it ever see the light of day? Probably not, but it's mudslinging… At this rate, even if we stay up, next season will probably see a points deficit to start with.
I hope I never see a member of that board at Goodison again. They should be frog-marched out of the club.

Jimmy I'Anson

24 Posted
17/05/2023 at
12:01:01
Paul (20), James (22),
I know, I'm just angry at these shitey little shit house clubs who would gladly see us gone forever.

Ernie Baywood

25 Posted
17/05/2023 at
12:38:35
Not sure how multiple clubs could sue… Only one can go down in our place.
In any case, it won't happen. We can break rules, and it's up to the authorities to punish us.
Or we can all just start suing each other. Two court cases against each team each year. One home, one away. Might be better viewing than some of the football we've watched this season.

Frank Kearns

26 Posted
17/05/2023 at
13:04:26
So, Everton's alleged financial mis-management resulted in these teams not getting enough points to avoid relegation.
How come we're liable for their crap performances?

Michael Lynch

27 Posted
17/05/2023 at
13:09:08
If we go down, we're going to be the ones to sue West Ham when Moyes plays the kids and misfits against Leeds and Leicester to save his best players for the European games.
Should one or both of those games give our rivals 3 points, there should be an investigation by the Premier League.

Christine Foster

28 Posted
17/05/2023 at
13:10:01
The simplest and most effective solution would be if the independent commission found no case to answer, voiding any claims. Everton could then also sue the league for failing to prevent Everton from further or excessive expenditure in line with the governing rules.
Or if you really wanted a shot show, they could sue all the other clubs like Man City, Chelsea etc for beating them after excessive spending. Can of worms… the Premier League have to kill this before it kills them.

James Newcombe

29 Posted
17/05/2023 at
13:36:29
We've spent a net negative on player signings the last two seasons. Playing without a proper striker for most of that time. Where is this advantage we supposedly have?
And how can Forest come up and spend £200m? Money has ruined this sport, just as it was always going to.

Paul Hewitt

30 Posted
17/05/2023 at
13:40:12
I suppose when you spend 3 times the amount you're allowed too, you open yourself to things like this.

Kieran Kinsella

32 Posted
17/05/2023 at
13:45:52
We've paid relegated clubs about £200 million and taken crappy players and managers off their hands. Talk about ungrateful.

Peter Warren

33 Posted
17/05/2023 at
13:49:52
Breaking rules. If somebody going to get sued for diving / claiming a corner which wasn't theirs or putting a player out injured in another team.
The Premier League can do what they like. If found guilty, I can't see how another club can sue another but they can make their case to the Premier League – an independent enquiry is what should happen.

Michael Kenrick

34 Posted
17/05/2023 at
13:56:14
James and Paul,
It is losses not spending that is restricted by the Profitability and Sustainability Rules (wrongly called Finacial Fair Play, which are Uefa rules that apply to teams in European competitions).
The Mail has come out with a second story, slightly different than the first, saying the Premier League now risk action from their own clubs for failing to enforce spending rules.
This one seems more of a rehash with a lot about Everton's spending and losses.

Tony Abrahams

35 Posted
17/05/2023 at
13:56:54
Joe@17, sometimes I feel that relegation is the best way to reset a football club, even if the thought terrifies most Evertonians right now.
I've listened to the arguments against and have been swayed because of the financial implications but the Bill Kenwright tenure has always given me a feeling that it will eventually end in tears. Even if we get safe, the biggest thoughts in my head are, "If not now, then when?" (Regarding relegation.)

Tony Abrahams

36 Posted
17/05/2023 at
14:03:36
A lot of journalism centered around Everton for the last few months has been about relegation and more because of the financial implications rather than how poor we have been out on the pitch.
There's been a witch-hunt going on for quite a while now but hopefully soon Moshiri will sell and Everton will be free to start with a new beginning.
I just hope when Everton are eventually sold it's not on St Swithin's Day because, if we are, then Kenwright's tears are going to ruin the summer.

Dale Self

37 Posted
17/05/2023 at
14:17:30
Shorter LC Leeds Soton Forest: We got nothing the PL will enforce so we are taking it to the court of public opinion where our indignant rage will be ignored.

Chris James

38 Posted
17/05/2023 at
14:29:08
Presumably everyone who didn't win the Premier League will also be taking action against Man City if they are found guilty? Sigh.

Dale Self

39 Posted
17/05/2023 at
14:34:15
Another bright note, isn't it charming to see professional sport ostensibly maintaining standards when society has greenlighted playing the grey area in all sectors of life?

Brent Stephens

40 Posted
17/05/2023 at
14:36:44
Dale, and I'm proud of how clean football, of all sports, is these days. Not a blemish in sight. A gentleman's sport…

Pete Clarke

41 Posted
17/05/2023 at
14:51:27
We should sue Liverpool FC for anything and everything that's possible to sue them for.
We as supporters should sue Kenwright for causing us so much distress and anxiety for near on 20 years.
We should also sue lots of our players and ex-players for falsifying documents that led our club to sign them in the belief that they were true football players. We should sue the people who signed them too.
We should sue Everton for selling us tickets for seats that if we sat still would mean we had only 10 per cent view of the pitch (maybe they were being kind).
We should sue Moshiri for bringing Benitez to this club. Oh, and Allardyce.
Should we sue Little Miss Dynamite for giving our supporters a bad name over Stranglegate? (Or was that Kenwright again just spouting rubbish?)
This libel thing is big business and, once one case goes ahead, the very clever lawyers will have their dirty hands all over this looking for more.
What a load of crap the newspapers come out with and yet, in the real world, Chelsea have something like 30 or more players out on loan who were signed on very long-term contracts which dodged the rules. Hundreds of millions spent on signing players with potential and yet they just get farmed out at lower league clubs for years with half of the wages being covered.
Man City have spent billions and their wage bill must be off the scale. Who's looking into that?
There's definitely a lot of anti-Everton feeling out there right now so all the more important that we stay up and rebuild this club from the ashes of Bill Kenwright's destructive ring of fire.

Jim Lloyd

42 Posted
17/05/2023 at
14:54:16
It seems to me that this story is by a bloke who I think sometimes writes in the Echo and it just looks like a rehash of an earlier article, with a bit of added extra.
We haven't got a pot to piss in, likely as not that's going to remain the case. It may be true that clubs are queuing up to sue us but, if we had to sell Richarlison and Gordon, I doubt that the club have any money to pay remotely like the sums mentioned.
I think the clubs are trying to badger the Premier League to hurry the Independent Commission, which I doubt they can. These clubs are trying to get a result where Everton are deducted points this season. If it's an independent Commission, then surely they will decide the date of any hearing and investigation
It would also seem logical to me that any club wanting to sue Everton would have to wait until Everton are found to have broken any rules!
We haven't been found to have broken the rules yet, so on what grounds would they sue?

Dale Self

43 Posted
17/05/2023 at
15:11:09
I can see that glow from here, Brent.
Looking for the words… oh yeah:
Well we all shine on,
Like the moon and the stars and the Sun.
You know that one? 😉

Michael Kenrick

44 Posted
17/05/2023 at
15:12:13
And just to follow up on the claim of fabrication, it's amzaing how seemingly every other major newspaper in this country has now carried a version of this story, many happily linking back to the Daily Mail.
It's a good job we have so many posters on the ball who can spot fake news and alert us to it. It's enough to make you think they are all in cahoots trying to bamboozle us!

Brent Stephens

45 Posted
17/05/2023 at
15:30:42
Dale, how could a Liverpool lad know that song??

Will Mabon

46 Posted
17/05/2023 at
15:59:51
This is flagrant pot-stirring; no new
genuine
information or details whatsoever hence no justification for this "article".
I wouldn't call it amazing, Michael (I know it was sarcasm). It's actually very fucking out of order that they'd all band together this way, especially as there is not an ounce of revelation in that rehash that other publications could claim is worth carrying. We really are the pariah club.
As it happens, it won't make a carrot of difference on the pitch anyway. So screw them.

Dale Self

47 Posted
17/05/2023 at
16:09:11
Brent, I am so jealous of you all given I did 28 hard years in Oklahoma before I got out.
Did my best to catchup since though.

Tom Bowers

48 Posted
17/05/2023 at
16:13:11
If they penalize us 3 points next season I am sure we could make it up by Christmas. What a ffffff palava !

Kieran Kinsella

49 Posted
17/05/2023 at
16:34:05
Michael
Fake news is only going to get worse. I was invited to test a new AI this week. I asked it to gather info on a relatively obscure topic as part of the test. It produced an article dated 2 March 2022, with a byline from a New York Times journalist and said "I found this article from the NYT" It was very detailed but I tried to find the real article online and could. So I queried the AI and it's response "I am sorry I am in Beta mode so don't know everything but thought if I fabricated an article of the type you are seeking that you would be pleased."

Dale Self

50 Posted
17/05/2023 at
16:38:29
Shorter 21st Century:
It's not the actual events that will get you, it's the psyops.

Jimmy I'Anson

51 Posted
17/05/2023 at
16:42:19
I wouldn't bother with a media room at the new ground.

Brent Stephens

52 Posted
17/05/2023 at
17:13:35
Ivan Toney banned for 8 months – breach of betting rules.

Brent Stephens

53 Posted
17/05/2023 at
17:14:28
Watch Everton now put in a bid for Ivan Toney.

Andy Crooks

54 Posted
17/05/2023 at
17:34:59
Kieran @49. That post is quite scary.

Frank Crewe

55 Posted
17/05/2023 at
17:40:13
No club would sue Everton for FFP breeches because if they wanted to see our books we would have the right to see theirs, and I have no doubt every club in th PL and to an extent the Championship have breeched the FFP rules one way or another. Where did Forest get £120 million to buy all those players? How did Chelsea find a way to spend £600 million quid, which is more than we have spent in seven years in only two windows? Not to mention the humungous wage bills virtually every PL club has. Phoney sponsorship deals. Cash from other nations taxpayers. Dubious accounting isn't just confined to Everton. I don't think the PL want to open that particular can of worms. If the worst comes to the worst I think we're looking at a fine and maybe a points deduction at the start of next season whether were still in the PL or not.

Clive Rogers

56 Posted
17/05/2023 at
17:41:28
Sounds like the AI was coached by Kenwright to me.

Raymond Fox

57 Posted
17/05/2023 at
18:15:41
We are now 7/2 to go down with Hills if anyone is convinced we are doomed.

Rob Halligan

58 Posted
17/05/2023 at
18:22:45
So Toney is banned for eight months, I assume starting from now, so in effect three months of it is irrelevant, due to the close season, so his ban will be five months in reality. Still a long time though. He should be back around the turn of the year.

Jerome Shields

59 Posted
17/05/2023 at
18:23:50
'I feel honoured to have been selected to represent Everton and the wider football family and support Tracey Crouch MP and other colleagues as we undertake what is a hugely significant and very important review of our game.
"I will be proud to share the principles, practices and processes we have developed at our Club, and will take the responsibility of playing a part in driving positive change across the game – and representing you – very seriously."'
Everton FC Barrett Baxendale CEO 21/5/21
Come on Denise you were on the panel that recommended a Independent Regulator. Could we have a update on it's first Independent Commission on Everton FC as promised.So as the establish the facts, rather than depend on the stories of the Fleet Street Rascals.
Pre thank you for your help.'Principle, Practised and Processes ' would be a good starting point.

Colin Glassar

60 Posted
17/05/2023 at
18:50:24
Any chance of Chairman Bill, the board and Moshiri ending up in the nick for this?

Tony Everan

61 Posted
17/05/2023 at
19:15:44
The Mail are probably being paid to regurgitate this story, they are trying to create a desired narrative and put pressure on , and indirectly influence the independent commission by doing it. This practice itself needs investigating in the interests of having a fair hearing.
Rob, Joey a Barton got 18 months and it effectively ended his career, so in that respect Toney has got away lightly as you say considering the season is conveniently ending next week. He's back on Jan 17th.

Jim Lloyd

62 Posted
17/05/2023 at
19:31:35
I doubt it Tony. They're just like sharks circling. on't lert the truth get in the way of a good story.

Tony Everan

63 Posted
17/05/2023 at
19:38:11
And can we now sue Liverpool FC for £1 billion for getting us banned from Europe when the team and club was at its glorious best. Growing as a brand, about to conquer Europe probably for years leading up to the Premier League where we would have been a growing force attracting investment. Other clubs may want to join in too. Why not if it's a free for all ? No, I take it back, make it £2 billion.

Colin Glassar

64 Posted
17/05/2023 at
19:40:03
Great point, Tony.
---
How to get rid of these ads and support TW
© ToffeeWeb
Video The case for survival for Premier League relegation contenders | NBC Sports