Tottenham star sends message to Alejandro Garnacho
Manchester United youngster Alejandro Garnacho has been welcomed into the Argentina squad with open arms.
Alejandro Garnacho made two appearances for Argentina this past week, featuring against Australia and Indonesia.
Garnacho featured as a substitute in both games, playing alongside Lionel Messi on his debut.
He will hope to make further appearances for his country later this year, with the 2026 World Cup qualifiers set to commence this September.
READ: Confirmed Manchester United transfers in, out, loans, releases, youth for 2023/24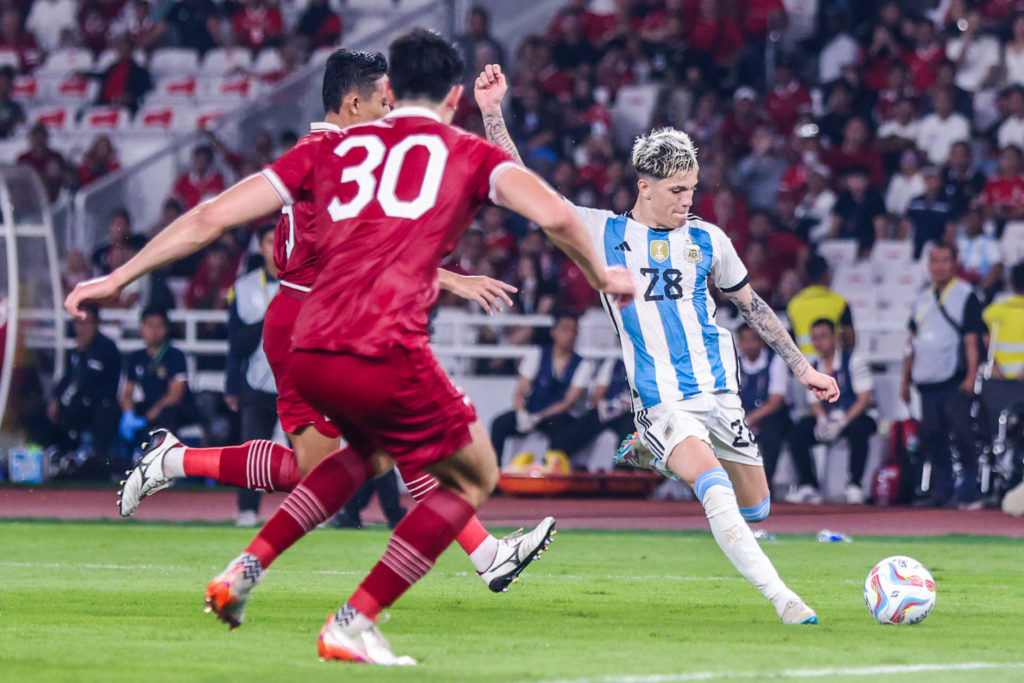 Alejandro Garnacho settles in Argentina
Alejandro Garnacho is embracing his role as an Argentina international, much to the irritation of those in Spain, who he represented at under-18s level.
The Spanish press jibed at him last week for quickly developing an Argentine accent, ignoring the simple notion that Garnacho is a teenager looking to fit in.
His new teammates have welcomed him, with World Cup winner Emiliano Martinez telling MDZ: "The truth is that he is a very humble boy.
"He came, he works, he doesn't talk much, he comes in with a lot of desire to play. He's a little star, hopefully we'll help mold him".
There was another message from Tottenham defender Cristian Romero, who responded to Garnacho on Instagram to praise his passion for the shirt.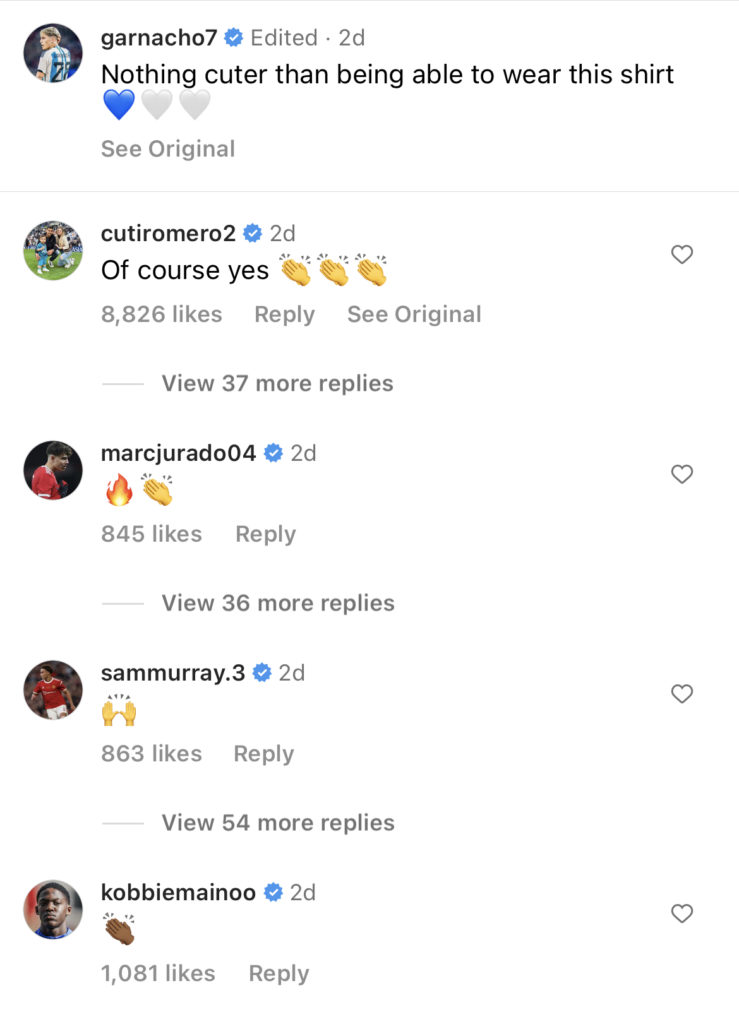 Garnacho is a player Argentina have high hopes in for the future, just like Manchester United. He has not looked out of his place mixing it with World Cup winners.
That's not a surprise, considering his instant adaptation to the Manchester United first team, and there are big things expected of him in 2023/24.
If he can continue to rise to the challenge at Old Trafford, the Argentina call-ups should take care of themselves.
Related Topics
Video Alejandro Garnacho From Unknown To Football Star ⚽️🤯 #football #soccer #shorts