USA: Is Miami ready for Leo Messi?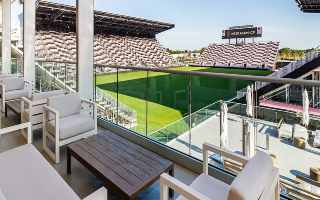 source: StadiumDB.com; author: Kuba Kowalski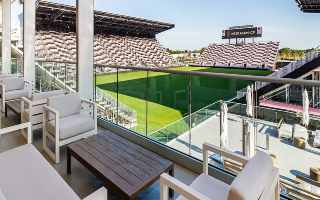 The mischievous would say that the question is misplaced, because Messi will not be playing in Miami, but in Fort Lauderdale. And they would be right. A temporary stadium with a capacity of 18,000 is unlikely to cope with the demand for, according to some, the best footballer ever. What is David Beckham's club planning?
A world champion and a provisional stadium
Not only does Inter Miami not play in Miami – Beckham and co. still don't have a proper, permanent stadium – construction of the facility, which will be located next to Miami International Airport, is not due to be completed until 2025. The Herons currently play at DRV PNK's 18,000-capacity temporary stadium in Fort Lauderdale. We have a temporary stadium, – said goalkeeper Nick Marsman to ESPN in an interview after the announcement of Messi's transfer. People can get on the pitch, we are playing in a stadium with no security. Personally, I think the club is not ready for Messi's arrival. – The Dutchman added.
It seems Inter Miami have not been ready on a couple of other occasions. In their inaugural 2020 season, they started the competition without a jersey sponsor. A year later, they were fined by MLS for violating the league's transfer rules by signing Blaise Matuidi. Furthermore, in none of their three seasons have they managed to finish higher than 12th in the league's Supporters' Shield (regular season) standings. This is obviously expected to change with the arrival of the World Champion from Rosario.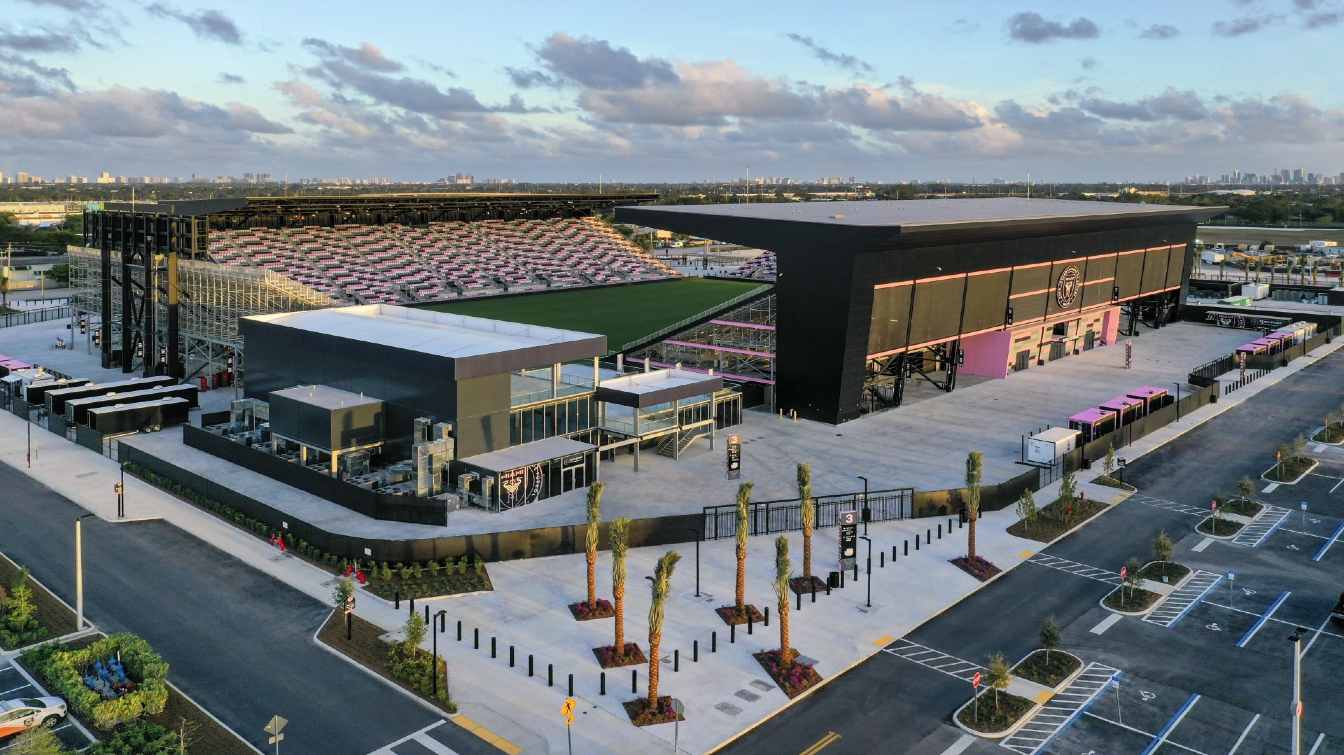 © Moss & Associates, Manica Architecture
Where and when will Messi make his debut?
Inter Miami are planning for Messi to make his debut on July 21 at the DRV PNK Stadium in Fort Lauderdale, Florida, when they meet Mexican team Cruz Azul. The process of preparing for the Argentine's arrival includes work to increase the stadium's capacity to 22,000 by adding around 3,000 seats. In addition, players' security will be increased for both home and away matches.
I think there will always be a 'before and after Messi' story when we talk about sport in the United States, said managing owner Jorge Mas. The importance of this announcement cannot be overstated. The presence of the greatest player in the world is something significant for our league and for the football community in the United States. Lionel Messi is coming to this country to win trophies and make a difference.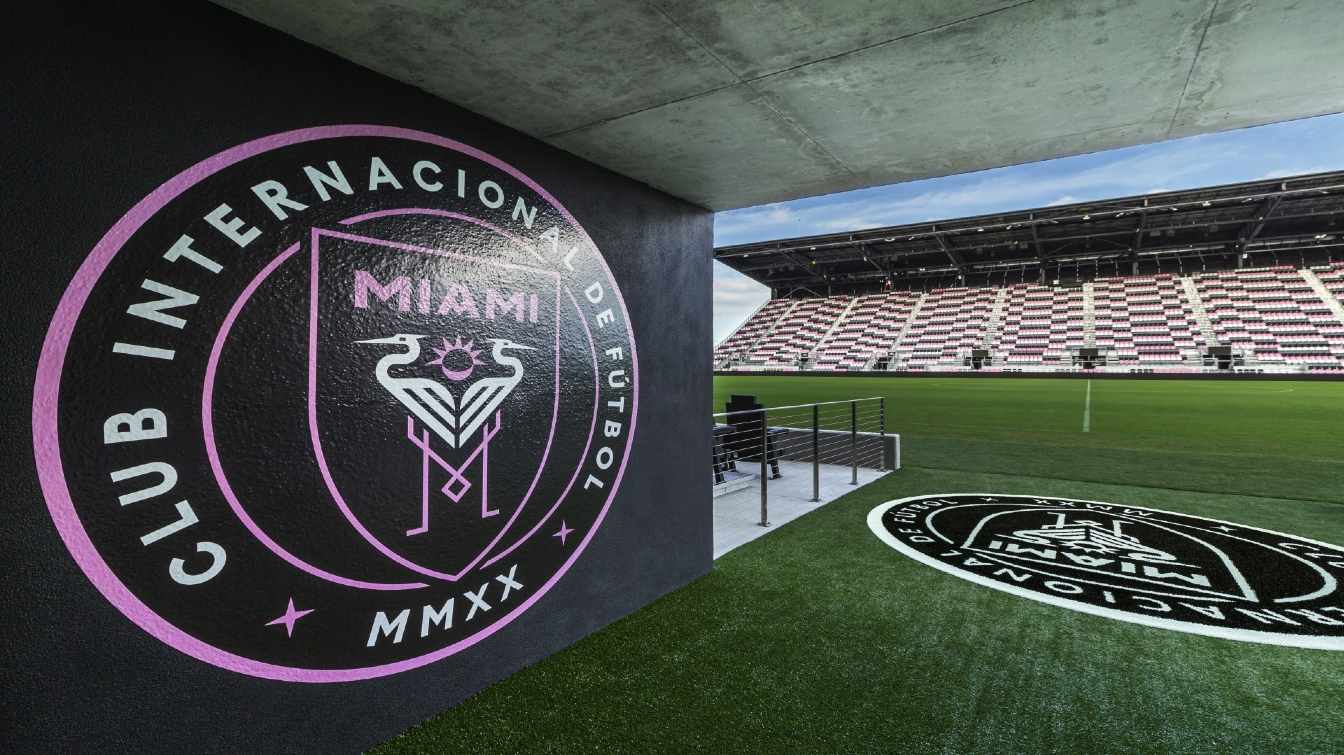 © Moss & Associates, Manica Architecture
Will Inter Miami be playing in a different stadium?
For now, the task for the Herons will be to halt their downward trend after a worrying run of defeats that has put them at the bottom of the MLS Eastern Conference. From a long-term perspective, the future certainly looks bright, as proven by the plan for a $1b stadium that is in the pipeline and due to open in 2025. Miami Freedom Park, as Inter's future facility is called, is a complex to be built on the site of Melreese Golf Course, right next to Miami International Airport.
In addition to the main stadium, a hotel for 750 guests, offices and shops are planned, as well as a football academy with nine pitches and an extensive park for residents. The whole development will occupy an impressive 53 hectares. The stadium itself was kept secret for a long time. The first renderings showed an oval-shaped structure, and it was only a year later that the final concept by Arquitectonica and HOK was shown. An arena for 25,000 spectators with an irregular seating layout was planned, including a massive single-tier stand in the north and a VIP balcony suspended high above the pitch in the south.
The inner walls of the arena are to be covered with a large, irregular screen. On the outside, on the other hand, the stadium will be covered with a lightweight roof made of a light-transmitting membrane, which has been shaped like the wings of a flamingo. However, the move to the new arena is probably too far away to expect to see Messi there. Inter Miami are also not considering playing at Hard Rock Stadium, so the Argentine and the whole team will have to settle for a temporary stadium.
© Inter Miami CF
Video Bale has some advice for Messi ahead of his transfer to Inter Miami 🇺🇸