Wesley Sneijder urges £40m star to reject Manchester United move
Dutch legend Wesley Sneijder believes Eredivisie-winning captain Orkun Kokcu should 'stay at Feyenoord' amid interest from Premier League giants Manchester United.
It's fair to say Sneijder, once of Inter Milan, Real Madrid and Ajax, knows a thing or two about a summer transfer saga. Barely a window went by, in the latter days of Sir Alex Ferguson, without the 2010 treble-winning being linked with a big-money move to Old Trafford.
One of the finest attacking midfielders of his generation is well-placed to hand out advice, then, as Orkun Kokcu faces his own summer of speculation.
According to Rotterdam-based publication 1908, the Dutch-born Turkey international has admirers at Manchester United.
Erik ten Hag, who knows Kokcu from his time in charge at Ajax, needs a press-resistant, ball-carrying central midfielder. And Kokcu, the driving force behind Feyenoord's first Eredivisie title in six years, is exactly that; one of the most complete, all-round young playmakers anywhere in European football.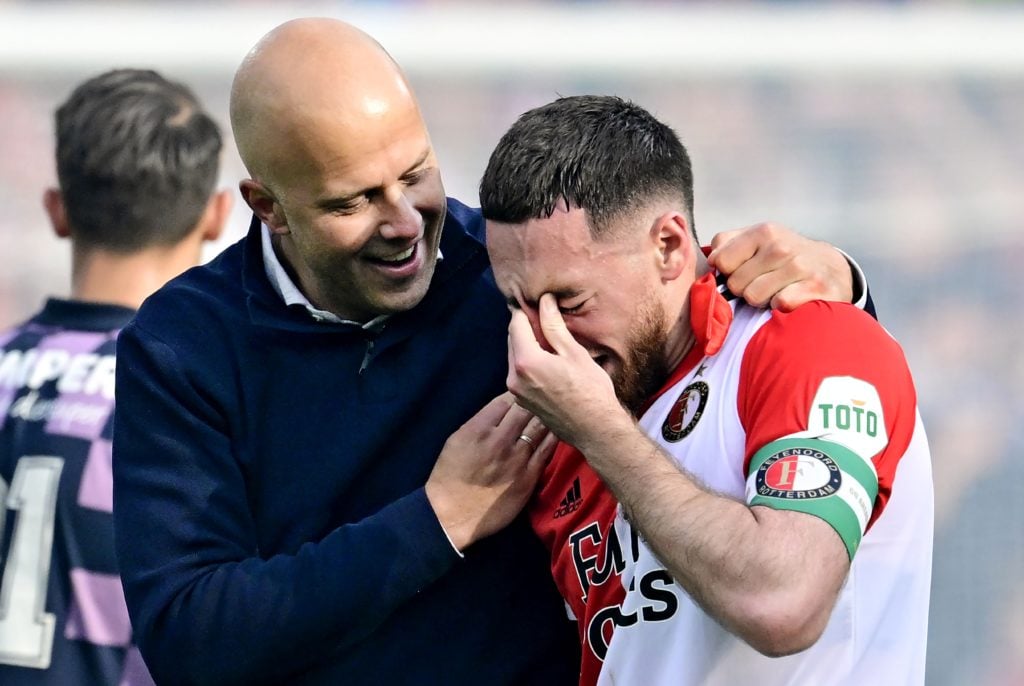 Is Orkun Kokcu ready for Old Trafford?
Sneijder, however, believes that 22-year-old Kokcu can only benefit from spending another season at De Kuip. Feyenoord will be playing Champions League football in 2023/24 after all. And, so long as his form remains impressive, it's not as if that interest is going to diminish any time soon.
"He did a great job. He played a fantastic season," Sneijder tells Veronica Inside. "But I doubt that he can compete at the top of Europe. Where should a boy like that go?
"I would say stay another year. Enjoy it. If you're really good, that option will come naturally. Maybe he can reach the top of European football. If he is a starter player for three or four years and he carries that team, then that is possible."
Aston Villa and Brighton and Hove Albion are watching the £40 million-rated string-puller too, according to The Mirror. Sneijder, however, is keen to remind Kokcu that the grass is not always greener elsewhere.
"If you go to a mid-ranking team and opt for the money, there is a chance that you will never play in the Champions League," adds the 2010 World Cup runner-up.
"I would say stay at Feyenoord."
Have something to tell us about this article?
Let us know
Video Manchester United call on Nike to secure Sneijder move